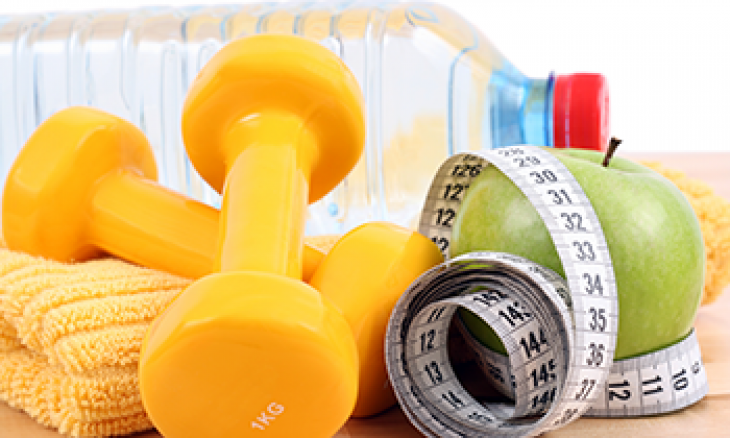 New year, new you
It's the most wonderful time of the year. It's a time of laughter, love, family, and of course — eating. The holiday season can be challenging when it comes to eating right and exercising. Many people look to the New Year as a time to make big changes. Some people call them "resolutions," others refer to them as a promise of self-improvement – but in one way or another, almost everyone is making goals for 2016.

"I think the New Year is a great time for a fresh start," says Diane McArtor, RD, LDN, CDE, an outpatient dietitian at Bayhealth. "The holidays are so hectic. The New Year is the perfect time to refocus."
Eating Right
Starting a new diet in the New Year is a great way to jumpstart getting healthy. McArtor suggests making meals at a home as an alternative to eating at restaurants. Not only will it save some calories, it's better for your wallet.

"If you never eat at home, make a goal to eat at home a few nights week," says McArtor. "The slow cooker is a good option for busy families. Food can be cooking while you are at work. One dish meals are great — casseroles or one pot wonders are good options. You can make these dishes ahead and you can even make a double batch and freeze some for a later time."

While staying on track during the holiday season can be challenging, McArtor says it's important to be realistic.

"Moderation is key. I tell people you can have almost anything in moderation," says McArtor. "There's no food you can't have so long as you are watching your portions and maintaining the rest of your diet."
Exercising
When it comes to exercise, McArtor suggests slowly building up a workout regimen.

"For the majority of people it works best to make small changes over time," says McArtor. "Maybe start with a 15 or 20 minute walk and work your way up to 30 minutes. Maybe you'll start jogging as you build up your endurance."

She also cautions gym-goers to be patient in the beginning.

"Exercising in the New Year may be tough. Lots of people set goals of working out more. Don't be surprised if you go to the gym and there is a line for some of the machines or equipment," says McArtor. "It is important not to give up. Typically, within a few weeks you will notice a big difference in terms of how many people are actually sticking to their goals."
One day at a time
In the end, it's important to remember no one is perfect.

"It is hard to make changes. In the beginning of the year we are so excited to eat right and exercise, and then we get busy and life gets in the way," says McArtor. "It doesn't have to be all or nothing. You will have late-night meetings or several after school activities for the kids. Maybe you couldn't cook a few nights this week. That's okay. You can always get back on track."

If you are interested in talking to an outpatient dietitian, consult your primary care physician. If you have any questions about services offered by an outpatient dietitian, call 302-744-6828 or go to Bayhealth's Nutrition Services page.