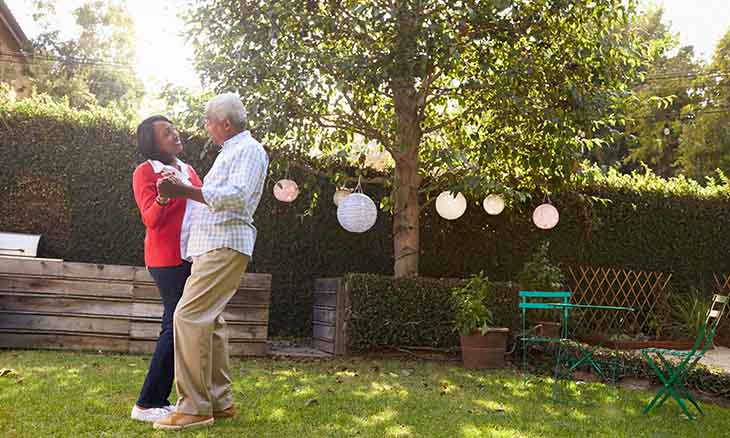 Staying Active, COVID-19, Nutrition, Mental Health
Beat Quarantine Blues
Even though Delaware Gov. John Carney modified some of the COVID-19 restrictions for small businesses closed during the height of the pandemic, many residents are dealing with cabin fever or quarantine fatigue, according to Cindy W. Siu, MD, Bayhealth Primary Care – Milford, Airport Road.
Although her office is not open, Dr. Siu meets with patients on the phone or via telemedicine who struggle "dealing with feelings of negative emotions," she said. "People are tired of staying in. They may say they are sad, anxious, have trouble concentrating, sleeplessness or headaches," she said. Those feelings impact people of all ages, from teens to older adults, and those feelings may seem heightened "because people's roles have changed. For some people, the work and home environments are no longer separate."
Dr. Siu provides some healthy suggestions for dealing with quarantine fatigue:
Maintain a schedule. "People are feeling a loss of control, but you can control the structure of your day." She advises patients to shower, get dressed, eat meals at regular times to create a sense of normalcy. Exercise and schedule something to look forward to."
Avoid overeating. Strange food cravings can be caused by stress. "We don't know how the brain works, but stress can cause people to crave food they've never considered before. Sugary and salty foods can be high calories."
Limit alcoholic drinks. Although there are social media memes about coping with quarantine by drinking more, Dr. Siu reminds patients that "alcohol can lower immunity and increase feelings of anxiety and depression as well as impact decision making."
Take care of yourself. "Don't stay inside your home all day. People are confused about what they can do. You can go for a walk, garden, ride your bike, and still maintain social distance." She advises patient to get adequate sleep, drink plenty of water, eat a healthy diet, and be active every day. She encourages people to practice relaxation, perhaps through yoga and meditation.
Stay connected. "You can use technology to connect to loved ones." Reach out to friends and family.
Be positive. Look for the good in yourself and in others. "Do things you enjoy. Learn a new skill or try a new hobby. It's challenging, but we will get through this, and life will feel normal again."
Visit Bayhealth.org/Find-A-Doc if you need support from a primary care physician.
Share This With Your Friends