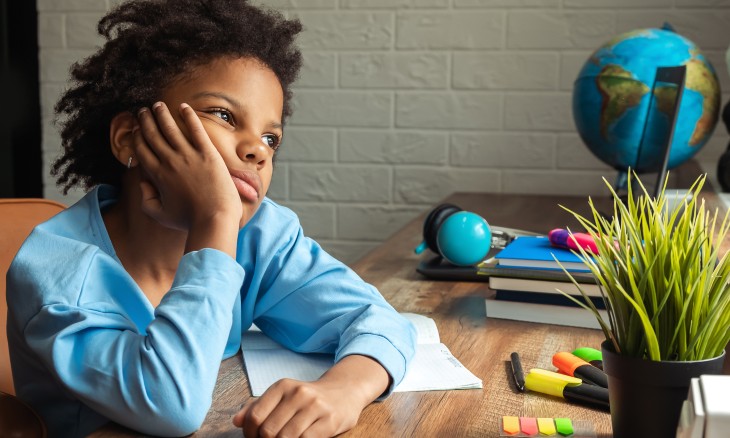 Combatting Back-to-School Blues
Heading back to school can be an exciting time for students and parents but it can also produce stress and anxiety. New schedules can be overwhelming, and fear of the unknown can cause a lot of worry. Bayhealth's Licensed Professional Counselor of Mental Health Suzanne Chafin offers tips to help ease some of the fear and worry as you help your children navigate the new school year.

1. Make attending Open House or Meet the Teacher events a priority. Much of the stress of back to school for students comes from the unknown. Even if this is not your child's first year at the school, he or she may worry about knowing what door to go in, where the classroom is, who the new teacher is, and where to go at the end of the day. All of these concerns can be addressed at this event.

2. Encourage your child to share concerns that they have and take them seriously. "Children sometimes really worry about things that adults might think should not be a big deal. It is important that we take their concerns seriously, show empathy, and help them find ways to cope with the problem," said Chafin. An example given by one elementary teacher involves lunch. Some students get very anxious about the school lunch being something they don't like. Be sure to have a copy of the monthly lunch menu and plan to pack lunch on certain days if this is one of your child's worries.

3. Say no to other things the first week of school. All the information coming to you and your child can be overstimulating and exhausting. The first week especially, keeping your focus on school is enough. Stick to appropriate bedtimes for your child's age. Even things that are normally fun for your child can be too much during this week. End the week by celebrating at home on the couch. Popcorn, blankets and a movie are all you need.

4. Open communication with your child's teacher. Your child should hear you having positive conversations with his or her teacher. You and the teacher are partners in your child's education and development. If you have concerns, talk to the teacher. They want what is best for your child too and they likely have experience with any issues that occur.

Know when to ask for more support. Though worry and anxiety are completely normal at the start of school, if your child is continuing to struggle longer than a few weeks, it may be time to speak with a professional counselor for more support.

Visit Bayhealth.org/Family-Medicine to learn more about Chafin and the entire team at Bayhealth Family Medicine, Dover.