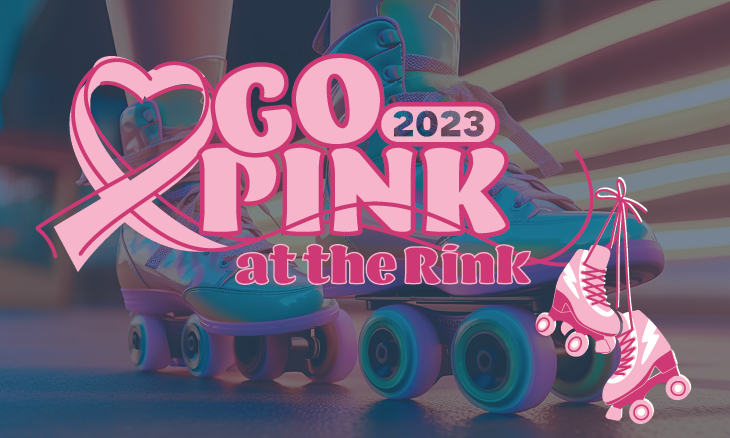 Go Pink at the Rink
Register today for Bayhealth's first annual Go Pink at the Rink event!
Friday, Oct. 6
4:30-6:30 p.m.
Dover Skating Center
2201 S. Dupont Hwy.
Dover, DE 19901
Go Pink at the Rink is an extension of Bayhealth's annual Go Pink! efforts that support breast cancer screenings and help increase awareness and education around the disease.
This fun-filled—and FREE—evening of skating with friends and family will also include free clinical breast exams in the mobile care unit as well as breast cancer education and information about the range of services offered at the Bayhealth Cancer Institute.
Register using the form below. The first 100 people to register will be entered to win a brand-new pair of roller skates!
And don't forget to wear your Go Pink! T-shirt and ALL your pink accessories to Go Pink at the Rink. The most "pinked-out" person at the event will also win a pair of skates!
You will receive a confirmation email shortly after registering. We look forward to seeing you there!
Share This With Your Friends