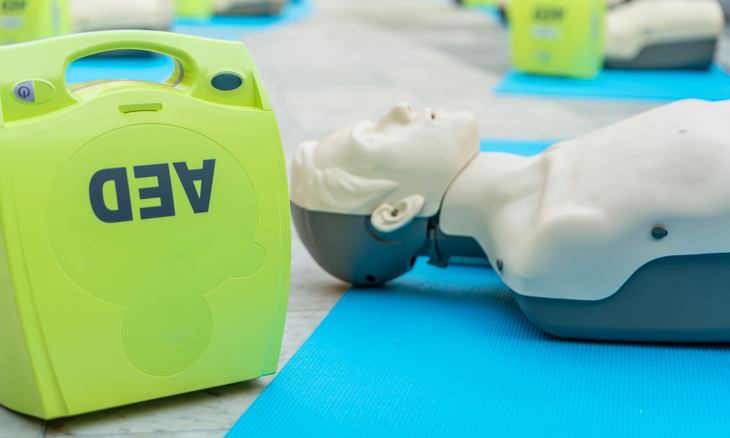 Heartsaver CPR/AED
This course is designed for non-healthcare providers in the community. It will review the steps of cardiopulmonary resuscitation (CPR) for adults, children and infants. In addition, participants will learn the use of an automatic external defibrillator (AED).
The course is offered as a two-part program. Part I is an online program and Part II is held in-person. A course completion card is issued for this course with re-certification every two years.
Call the Bayhealth Education Department at 302-744-7135 for more information and/or to register. You will receive instructions on how to begin the online portion of the course upon registration.
Dates Offered:
June 09, 2021
Time:

4:00 PM - 6:00 PM

Location:

Bayhealth Hospital, Kent Campus, General Foods Conference Rooms 1 & 2

640 S. State St. Dover, DE 19901

Get Directions
October 05, 2021
Time:

4:00 PM - 6:00 PM

Location:

Bayhealth Hospital, Kent Campus, General Foods Conference Rooms 1 & 2

640 S. State St. Dover, DE 19901

Get Directions