Recognizing Excellence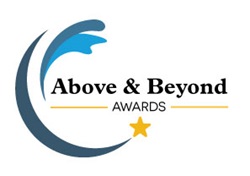 Sponsored by the Bayhealth Medical Staff, the Above and Beyond Awards recognize the remarkable resiliency and dedication of those who care for our community. Anyone in the Bayhealth community, including employees, Medical Staff and private practice staff can receive an Above and Beyond Award.
We applaud all who were nominated. You can read about the most recent winners below. Each awardee receives an Amazon gift card.
If you would like to nominate someone for an Above and Beyond Award please complete this form and provide specific details or examples about the person you are nominating. Explain why they are exceptional in the work they do and so worthy of this recognition.
Above and Beyond Honorees
---