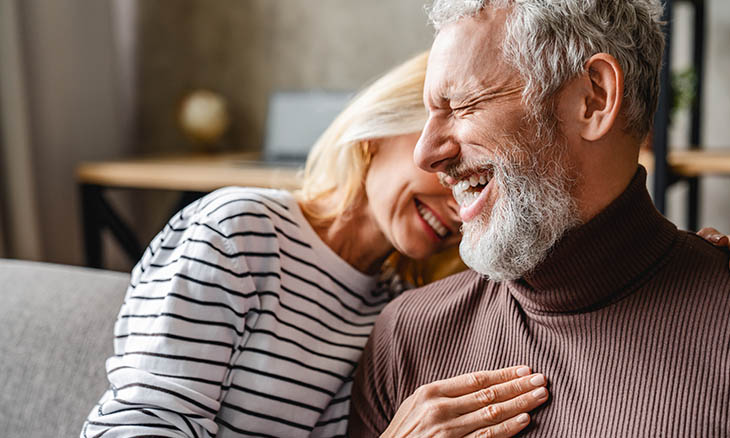 Spreading Joy has Widespread Effects
The phrase "kindness is contagious," is scientifically proven to be true. In fact, the positive effects of kindness are experienced in the brain of everyone who sees the act by improving their mood and making them more likely to pass on kindness to others. Bayhealth Primary Care Physician
Olivia Castro, DO
, shares her tips for spreading joy and improving your health in the process.
"Doing simple acts of kindness boosts morale, decreases depression, releases serotonin which makes us all feel a little happier, lowers blood pressure, and gives us energy, among so many other benefits," said Dr. Castro. In her practice, she spreads joy and laughter by leaving post-it notes with jokes and positive messages for her staff. "Small gestures and little acts of kindness and humor really make for a fun, non-stressful work environment."
"I want to challenge everyone to deliberately do one act of kindness a day for three weeks," said Dr. Castro. "It may actually become a routine and will make the world – and our state – a kinder, happier place." With this challenge in mind, Bayhealth will host a 12 Days of Spreading Joy campaign on our Facebook page. The community is encouraged to take part in the 12-day event to help make spreading kindness a routine.
During the 12 Days of Spreading Joy, community members will be challenged to participate in gestures such as making a card for a friend, buying a cup of coffee for a coworker, calling a family member, donating blood, saying "hello" to everyone they see in a day, and more. "Gestures of kindness can be small. It's the impact that matters the most," said Dr. Castro. "Studies show that when we are kind to another person, our brain's pleasure and reward centers light up, as if we're the recipient of the gesture and not the giver."
The 12 Days of Spreading Joy campaign kicked off on Dec. 9, 2019. Go to
Facebook.com/Bayhealth
and follow #12daysofjoy.
Visit
Olivia Castro's physician page
or call 302-424-0600 to learn more about Dr. Castro and the care she provides at
Bayhealth Primary Care, Milford – Airport Road
.
Share This With Your Friends