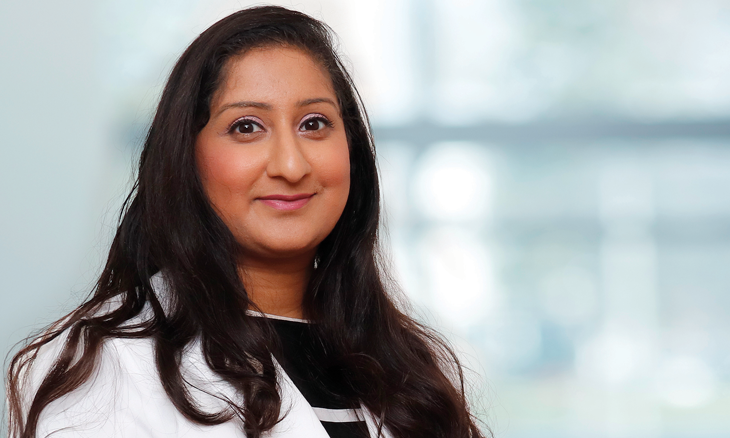 Why Childhood Vaccinations Are so Important
Immunizations save lives. Yet, making sure a child has received all of their vaccinations can be stressful for families.
Bayhealth Primary Care, Smyrna
Physician Mannpreet Phambri-Komal, MD, understands how overwhelming this can be for families. Here are five things she shares with parents and children when talking about the importance of childhood vaccinations.
IMMUNIZATIONS SAVE LIVES
Children are still building their immunity and in today's society, there are more diseases to fight off. Not getting vaccinated leads to outbreaks such as what we've seen recently with whooping cough and measles.
VACCINATIONS ARE SAFE AND EFFECTIVE
Immunizations have been carefully reviewed by healthcare professionals. Other than some discomfort experienced receiving the shot, people generally do not experience complications from getting a vaccination. The benefit of the vaccine outweighs the risk of that discomfort.
THEY PROTECT LOVED ONES
Vaccinations not only keep your child healthy, but prevent others who have weaker immune systems or are unable to get certain vaccines from getting sick.
THEY SAVE TIME AND MONEY
Schools and child care facilities can deny attendance if a child hasn't received their vaccinations. These diseases can also cause long-term disabilities and expensive medical bills.
THEY PROTECT FUTURE GENERATIONS
Just like families today don't have to worry about diseases like rubella that have gone extinct, doing your part now to get vaccinated could mean that future children and families live in a world where diseases from today are no longer harmful.
Visit
CDC.gov/Vaccines
to learn more about the recommended vaccine schedules for children and adults.