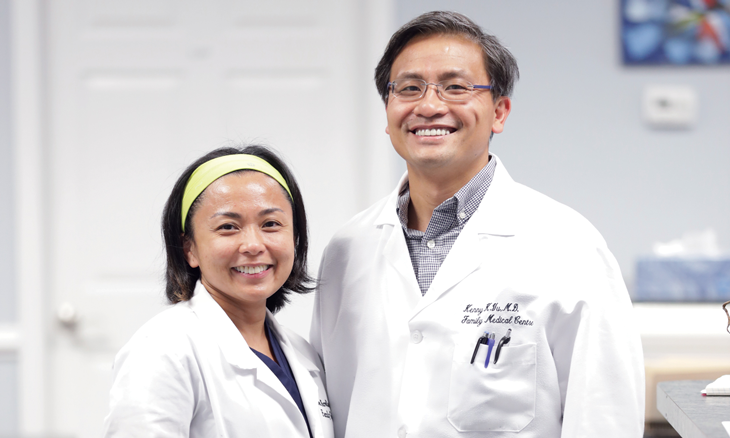 How to Make the Most of Your Telehealth Appointment
Family Medicine Physicians Andrea Arellano Vu, MD, and Kenny Vu, MD, were exploring an avenue to treat patients who couldn't easily come to the office, due to work schedules, transportation issues, being bed-bound, anxiety over leaving home, or other challenges. Well before the COVID-19 outbreak, they had looked into telehealth and were ready to accelerate plans into action in mid-March. A virtual visit should be just as meaningful and productive as a traditional office visit. Some preparation can help acclimate you to the process and set the stage for success. They offer five tips to make the most of your telehealth visit.
Get Clear Instructions for the Platform
Your doctor's office should explain their system, assure you it's secure and get your consent. Ask staff to walk you through steps to use it, if you're unsure, or to help troubleshoot any technical difficulties.
Do Your Medical Prep Work in Advance
Check and note your temperature, pulse, weight — and for some, blood pressure or sugar levels too — to share with your provider. Prepare a written list of symptoms or questions, as you might for an in-person visit, so those topics are covered. Have your medications out or a list of what you're taking ready. For a skin rash or mole you want checked out, take and send a photo beforehand since it may not be seen as clearly on video.
Test Your Technology
Have your computer, tablet or mobile device fully charged. Do a test run ahead of time to ensure you can log in without issue. Check the speaker volume and wear headphones if there's an echo.
Prepare an Appropriate Setup
Find a comfortable space free of noise and distractions and with good lighting. The camera shouldn't face a light source, or your face will be hard to see. If necessary, prop up the device so it's stable and you're in full screen view. Some may want to have a caregiver present or nearby to assist in sharing or noting information.
Get an After-Visit Summary and Give Feedback
You may receive post-visit details or ask for a recap of important points or next steps. Share your input on how it worked for you. This can help to enhance your future telehealth experiences.
Ask your doctor if telehealth appointments available through their office. If you're in need of primary care or specialty physician, visit Bayhealth.org/Find-A-Doctor or call 1-866-BAY-DOCS (229-3627).
Share This With Your Friends