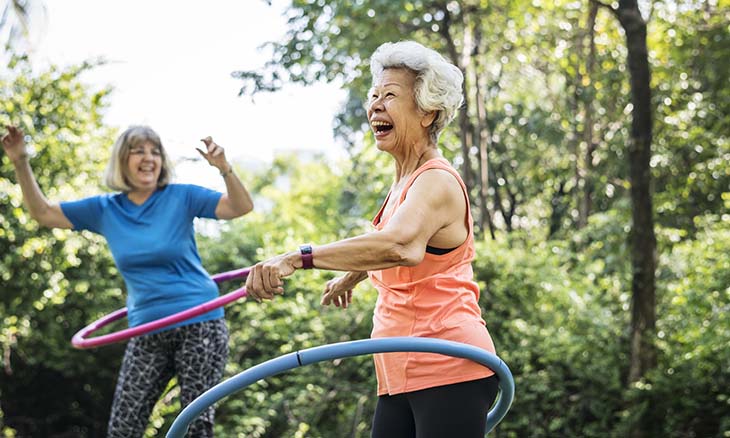 New Heights for Heart Care
Bayhealth has an established track record in bringing high-quality and innovative cardiac care to our community. Since launching its
Transcatheter Aortic Valve Replacement (TAVR)
program in 2016, Bayhealth has provided a minimally-invasive alternative to open heart surgery for certain patients with severe aortic stenosis needing a new heart valve. The program has continued to soar, recently becoming the first in the state to receive national TAVR certification by the American College of Cardiology (ACC). Bayhealth Hospital, Kent Campus is one of fewer than 50 hospitals named as a certified Transcatheter Valve Center nationwide.
Aortic stenosis is among the most common and serious heart valve disease conditions and affects more than 20 percent of older Americans. Calcium buildup over time can narrow the opening of the heart's aortic valve, which restricts blood flow and forces the heart to work harder. This can result in chest pain, fatigue, shortness of breath, and dizziness, making it difficult for someone to stay active or even complete daily tasks. Some individuals don't notice any symptoms until blood flow to their heart becomes drastically reduced. Without intervention, aortic stenosis can lead to heart failure and be fatal.
The standard treatment for replacing a diseased aortic valve has been open heart surgery, but this can present greater risks to some patients based on age, overall health or other factors. For patients meeting the criteria, TAVR provides another lifesaving option for valve replacement. Compared to open heart surgery, it offers a speedier recovery, less pain and minimal scarring. Many patients who undergo TAVR report having their energy and stamina restored within weeks following the procedure and feeling better than they have in years.
The certification by ACC—a gold standard for cardiac care—further affirms the commitment of Bayhealth's TAVR program to the highest standards of quality and safety. It also demonstrates the dedication of Bayhealth team members in taking steps to reduce the negative impact of cardiovascular diseases in the community.
"We've made significant progress in continually enhancing our TAVR program. By streamlining the pre-evaluation and preparation process and our techniques, we've reduced the procedure time and markedly reduced the length of hospitalization for our patients," said Bayhealth Chief Cardiothoracic Surgeon and TAVR Program Medical Director
Gary Szydlowski, MD
. "Our program was scrutinized on many levels and we're very proud to be deemed exceptional by the ACC. This certification validates our hard work and the quality and results of our program."
Bayhealth earned high marks for its multidisciplinary approach, formalized training, shared decision-making, and national registry performance. This means the TAVR team is successfully using best practices and teamwork to ensure that patients have a positive outcome and patient experience. TAVR is most commonly performed through an artery in the upper leg. There are usually no incisions. At Bayhealth, the team will determine the ideal approach, as well as the type of anesthesia, that is best for every patient. In some cases, patients can receive local sedation so they are awake but given medication to relax and block pain.
These collaborative and tailored methods enable patients to build a personal relationship with the TAVR team and feel confident they are in good hands as they receive attentive care leading up to, during and in follow-up care after the procedure. Most patients now usually go home the day after their procedure.
"Our TAVR team is a tight-knit group. The strong collaboration between our surgeons and interventional cardiologists allows everyone's skillsets and insight to come together in carrying out the best treatment plan for each patient," said Bayhealth Interventional Cardiologist
Roberto Scaffidi, MD
. "We're proud that we're exceeding national benchmarks and delivering exceptional outcomes. This certification shows that we're doing everything right so patients can feel confident knowing they can stay local and come to Bayhealth for their cardiac needs."
If you or a loved one has signs of aortic stenosis do not delay in seeking care. Our TAVR team can help determine who might be a candidate for the TAVR procedure.
Share This With Your Friends