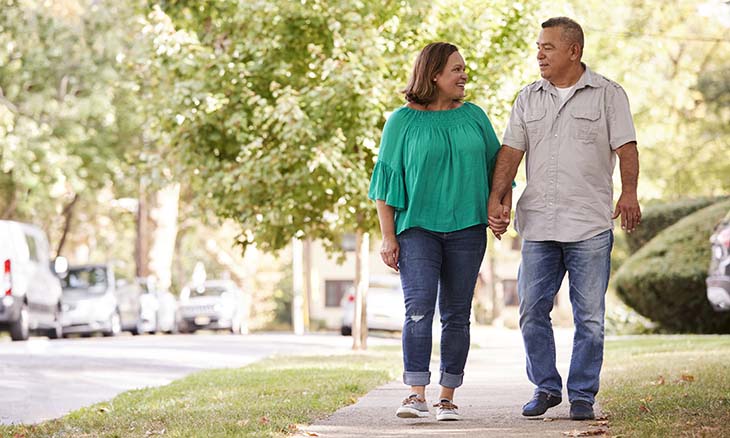 Self-checks and Self-care Lead to Your Healthiest Heart
Heart failure is a serious chronic condition that can get progressively worse over time. It's traditionally been a disease among older adults, but more so now than ever before younger people—in their 20s and 30s even and some after having COVID-19—are being diagnosed with heart failure. The good news is that this condition can be managed—it just takes a strong commitment to self-care and some lifestyle changes, explained Bayhealth Cardiac Clinical Nurse Specialists Ludmila Santiago-Rotchford, CNS, and Dennise Washington, CNS.
Heart failure is when the heart muscle is weakened and cannot pump blood throughout the body and to other organs as well as it should. It affects more than 6 million people in the U.S. alone. Santiago-Rotchford emphasized that, according to the CDC, 50 percent of those diagnosed with the condition will die within five years, so self-care and monitoring are vital to living with heart failure. The most common symptoms are shortness of breath during activities or when lying down; rapid weight gain with or without swelling in the feet, legs, ankles, or stomach; and generally feeling tired or weak.
At Bayhealth Kent and Sussex Campus hospitals, Santiago-Rotchford and Washington help empower patients struggling with heart failure and educate them, and their care partners, on steps to manage their condition at home. "Our goal is to help patients get back to daily activities, improve their quality of life and avoid future hospitalizations," said Washington. "It's also important to get care partners on board with making lifestyle changes. We make sure whoever does the cooking knows what to prepare for a low-sodium diet. We find that those who have really good support at home often do better in keeping their condition in check."
Here are steps they recommend to help you and your loved ones be successful in living with heart failure.
Self-check
Monitor your fluid intake daily and limit it according to what your medical provider recommends.
Weigh yourself at the same time every day and report a rapid weight gain.
Regularly check your blood pressure.
Look out for new or worsening symptoms. "Don't wait, even a day—call your doctor immediately if symptoms worsen or you experience other warning signs," said Washington.
Self-care
Stay on track with taking medications exactly as they are prescribed. "It can be confusing, especially if you have many prescriptions," said Santiago-Rotchford. "Speak up and ask your provider if you need clarification or if you have trouble affording the medicine."
Follow a low-sodium diet.
Stay physically active. Your doctor can tell you what types and amount of activity are right for you. You may be a candidate for Bayhealth's Cardiac Rehabilitation, a medically supervised program of exercise and education to improve heart health.
Practice relaxation techniques, such as deep breathing, as stress makes the heart work harder.
Do not smoke or vape and limit intake of alcoholic beverages.
Get plenty of rest and do your best to avoid sickness, as heart failure puts you at greater risk of COVID-19, pneumonia and other respiratory illnesses.
Did you know Bayhealth offers a Healthy Hearts Club where you and your care partners can get support and education for your cardiac condition and living a heart-healthy lifestyle? Visit Bayhealth.org/Healthy-Hearts to learn more and to join an upcoming session virtually or by phone.
Share This With Your Friends