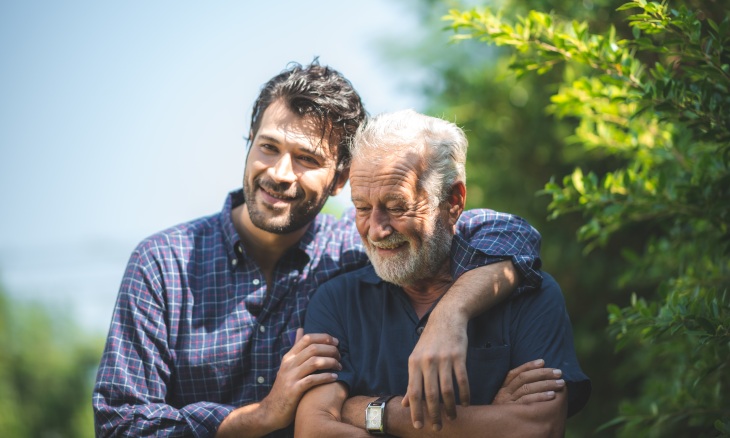 Heart Health by Age
Someone experiences a heart attack every 34 seconds in America. It is the leading cause of death in our country. The good news is there are a lot of steps we can take to help lower our risks and prevent heart disease. Like with many ailments, knowing our family health history and risk factors are a key first step in prevention, according to
Edwin Johnson, MD
, Cardiologist with Bayhealth Cardiology Consultants, Milford.
Unfortunately, heart disease does not only occur in older patients. With increased numbers of younger people suffering from risk factors such as high blood pressure and obesity we are seeing some increase in patients having heart attacks before the age of 45. Dr. Johnson offers some things to consider in relation to heart health and age:
Your heart in your 30s and 40s
The likelihood of you having heart trouble at this age is low. However, if you have a family history such as, siblings, parents or grandparents, who have suffered from heart disease try to find out when it started and be sure to share this information with your doctor. It is possible for you to get some advanced screenings done in this age range if your doctor deems it necessary based on your family history.
Even if you do not have a family history of risk or risk factors, this is a great time to build healthy habits to prevent problems in the future. Make sure you are eating nutritious foods, drinking water, limiting alcohol, getting proper sleep and not smoking. Starting these habits in younger years helps to carry them into the future. "What we do early in life can have long lasting effects on our health," says Dr. Johnson. "Don't put off until tomorrow what could save your life today."
Your heart in your 50s and 60s
As we age, risk factors do increase for heart disease. It can become more difficult for us to maintain healthy weight levels and exercise routines as we experience other symptoms of aging, such as menopause or weakening joints and muscles. That is why it is so important to stick to those healthy habits even if we need to modify them in some ways, for example going on long walks rather than running. Talk to your doctor about any struggles you are having with maintaining your weight and healthy habits. They are there to help. Get any regular screenings your doctor recommends. Monitor your blood pressure regularly and alert your doctor to any elevations that are consistent.
Visit our
Heart & Vascular
page at Bayhealth to learn more about prevention, heart health, treatment options and our team.
Share This With Your Friends