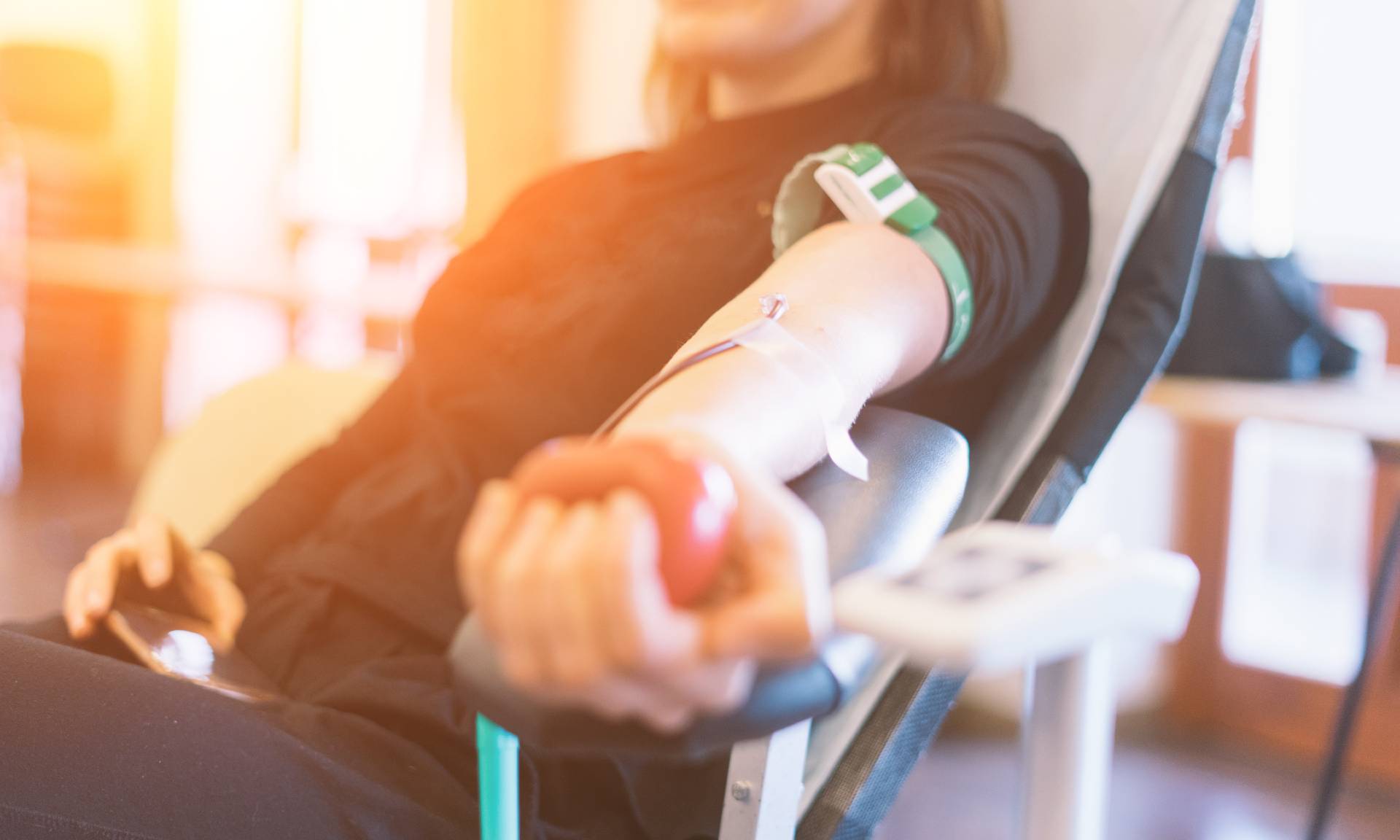 Answering Your Questions About Donating Blood
Did you know that when you donate blood, you can help save up to three lives? If you've been hesitant to give blood in the past, read through these frequently asked questions and answers provided by the Blood Bank of Delmarva (BBD) to calm your fears.
At Bayhealth, our patients benefit from blood donations made by our community members. That's why it's a natural fit that Bayhealth and BBD have partnered on the O for a Cup of Joe series to encourage blood donations and reward those who participate.
Here are answers to some frequently asked questions about blood donations.
Q. Will donating blood hurt?

A. Other than feeling a slight pinch when the needle is inserted, there should be no pain during the donation.

Q. Do I need to eat or drink anything special before I donate?

A. Yes, you can enjoy regular meals prior to blood donation, although it is recommended to eat salty foods. It is important to stay well hydrated prior to donation, so drinking plenty of fluids is a good idea. It is a good idea to eat around 3 hours prior to your donation time as well.
Q. Will I lose too much blood?

A. On average, a healthy body contains 8 to 12 pints of blood. When you donate blood, approximately 1 pint of blood is taken, which means that your body will still have a more than adequate supply of blood. Within 24 hours, your body will replace blood volume and plasma, and within 4 to 8 weeks, your red blood cells will be fully replenished.

Q. Do I have to do anything special after I donate?

A. The entire donation process will last about an hour, with the actual blood donation only taking about 15 minutes. Following donation, you will rest and enjoy refreshments to ensure your body can relax. Once you leave the donation center, avoid any lifting or pushing of heavy objects and do not engage in strenuous activities for 24 hours.
Q. How often can I donate blood?

A. You can donate blood every 56 days.
Q. How can my blood help?
A. In the Delmarva Peninsula alone, nearly 79,000 blood donations are needed each year. Statistics also show that 9 out of 10 individuals will need blood or a blood product at some time in their lives. On average, 1 out of every 10 hospital patients requires a blood transfusion which on average is about 3 pints of blood.
Donating blood shouldn't be a scary process. In fact, it should be a rewarding one – one where you can save lives. When you donate blood from now until March 31, sign up under the O for a Cup of Joe campaign to receive a gift card good for a cup of Joe and be entered to win a MacBook! Visit
Bayhealth.org/O-for-Joe
to learn more. After March 31, visit
DelmarvaBlood.org
to donate.
Share This With Your Friends