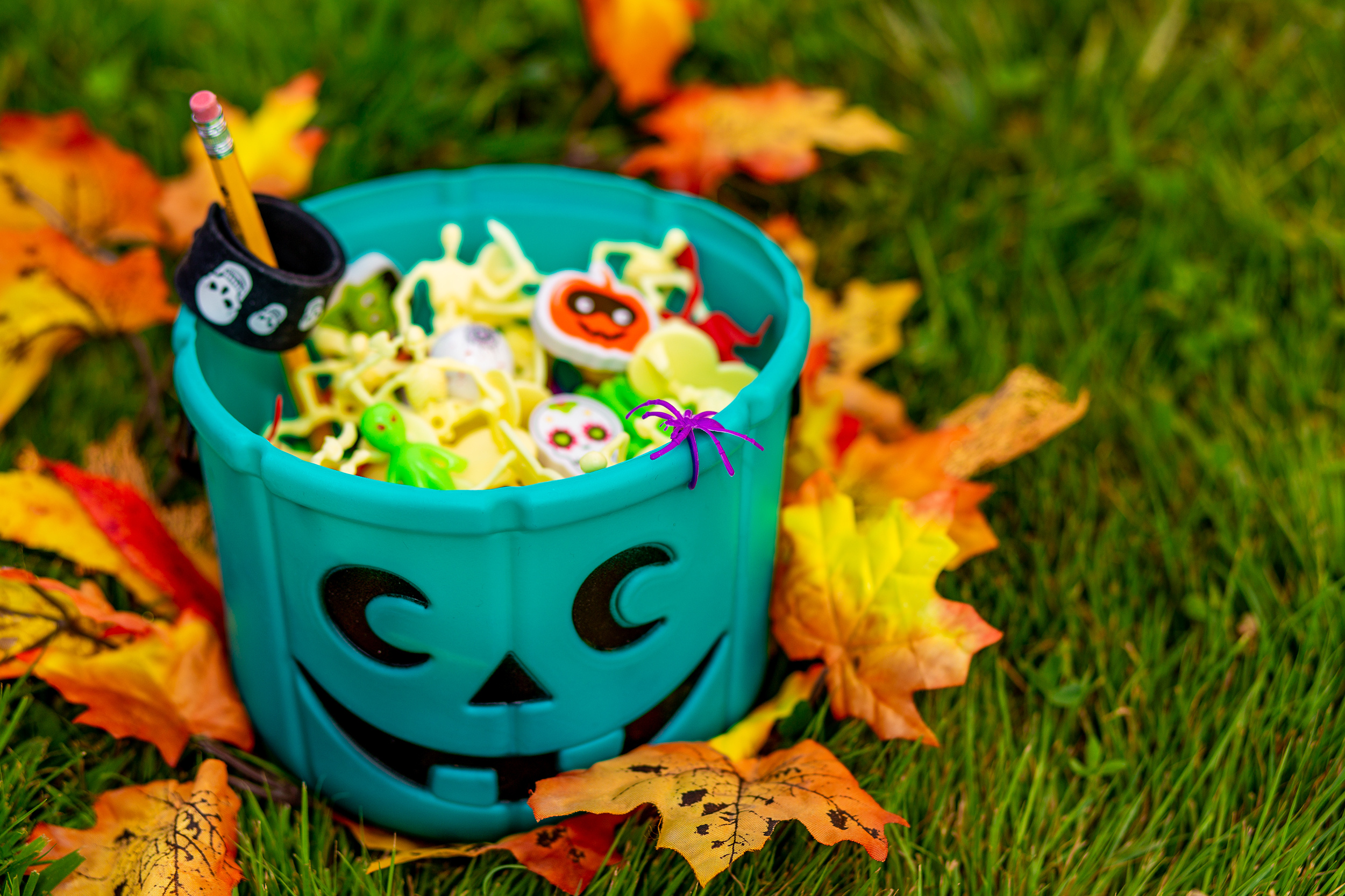 Avoid Allergy Scares on Halloween
Nothing is scarier than having to rush to the hospital on a night of fun because your child is having an allergic reaction. Children with food allergies and their parents live a life of caution every day. To help those children and their families have a more peaceful and fun Halloween, here are a few things you can do to help:
1. Place a teal pumpkin on your doorstep to signal that candy is safe and that you offer nonfood items that may be a safer option as well. You can add your house to the map of allergy friendly stops by
clicking here
.
2. Offer safer trick or treat options such as glow sticks, spider rings, pencils, bubbles, bouncy balls, stickers, or crayons.
3. Center your porch around a fun game, craft, or age-appropriate Halloween movie.
4. Offer candies that are free of nuts such as lollipops or ring pops.
Click here
for a list of other nut-, dairy-, gluten-free or vegan candies. Read labels on all foods for common allergens such as tree nuts, milk, egg, soy or wheat. Often products are also made in factories that also produce those items, which can also cause an allergic reaction.
We can all come together as a community to help children have a safe Halloween free of allergic reactions. Children can feel excluded from class parties, home baked goods and events such as Halloween because of their medical condition. Participating in things like the Teal Pumpkin Project can help all children feel included and have a safer holiday.
Visit
Bayhealth.org/Community-Health-and-Wellness
to find more health tips articles. Happy trick or treating!
Share This With Your Friends