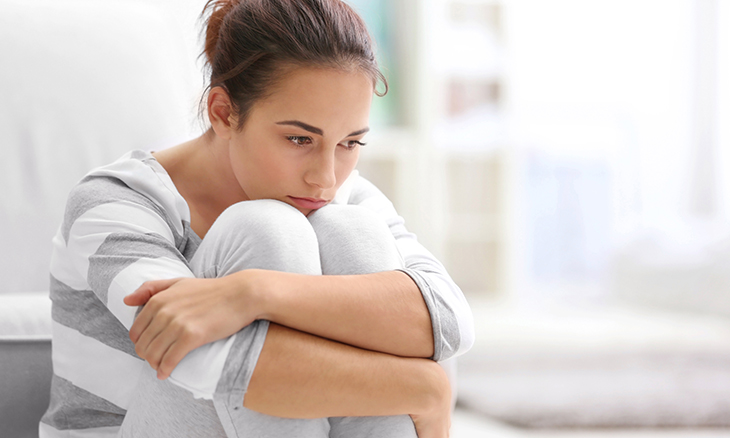 Mental Health, Women's Health
Women and Depression: You Are Not Alone
Did you know that depression and anxiety are more common in women than in men? Of the millions of people who suffer from depression each year, two thirds of them are women. It is important to know that these problems are very common and treatable so you should not hesitate to seek help if you are dealing with them.

Andrea DeSimone, DO, a board-certified psychiatrist at Bayhealth explains, "Women may experience symptoms of depression, anxiety or other mental health disorders at any time in their lives. There are, however, certain types of depression related to hormonal changes that are seen at certain times in a woman's life, including before menstrual cycles and both during and after pregnancy or menopause."

While hormonal changes can be a reason why depression is more common for women, family history and life circumstances, such as poverty, divorce, abuse and other illnesses can be some other contributing factors.

The unrealistic workload many women experience is another factor. Though societal expectations are beginning to change, there are still different expectations placed on women than on men. Many women work full time outside of the home but are still expected to take on the majority of household tasks such as cleaning, meal preparation and child care.

Dr. DeSimone says that common symptoms of depression may include:
Persistent sadness or hopelessness
Dramatic changes in sleeping, eating or weight
Fatigue
Excessive worry
Trouble concentrating
Extreme moods or irritability
Unexplained aches, headaches or digestive issues
Withdrawing from others and spending more time alone
Misuse of alcohol or drugs
Suicidal thoughts
If you are experiencing some or all of these symptoms, reach out to your primary care physician or ob/gyn. They can help you find strategies to improve your situation from exercise to meditation to medication. They can also refer you to therapists and psychiatrists like Dr. DeSimone.

If you feel like you are in crisis before you can get to your primary care physician do not hesitate to call 911 or 988 (the suicide and crisis hotline).

At Bayhealth, we are here to help you not only with physical health but with your mental health needs as well. Visit Bayhealth.org/Find-A-Doc to find a doctor for your needs today.
Share This With Your Friends