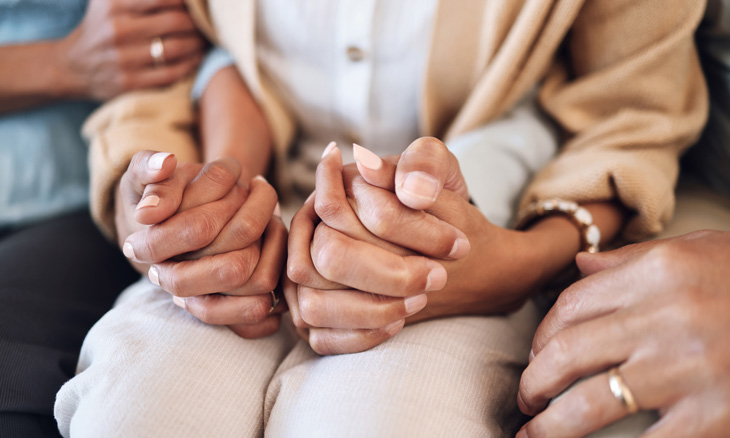 Easing Fears Related to Breast Health with Counseling
There's no denying hearing the words "breast cancer" from your doctor is a shock to your very core. When detected early, there's a good survival rate – that's why annual breast screenings are a must. But fighting breast cancer comes with many ups and downs. At Bayhealth, our breast cancer patients – and all our patients fighting the disease – have access to Licensed Clinical Social Workers – like Debrah Hagen – to help them navigate.
"You are not alone," said Hagen. At Bayhealth, patients not only receive the most sophisticated level of cancer care and treatments to overcome the disease, but they also receive support for all emotional aspects of the diagnosis. Studies show that caring for and addressing your emotional needs in times of illness are very important to your overall well-being and recovery.
"Our patients receive support for any feelings of anxiety or depression they may experience and emotions they may go through relating to their diagnosis and self-image," says Hagen. Counseling helps our patients cope with symptoms and side effects that happen during treatment.
"We can also help patients know how to best communicate with family and friends who are having to adjust and are dealing with their own emotions about your disease," Hagen explains.
Hagen shares there are many counseling options available. "You may just need one session of techniques and tools to use during your recovery. You may want one-on-one or group sessions. We are ready to help you find just the right support for you."
For those currently battling breast cancer, Hagen offers these tips:
Remember the recovery rate with early detection is 95%.
Check on counseling options right away and find your best fit.
Write down your questions and ask all of them during your sessions.
Be honest about how you're feeling. You're entitled to all your feelings.
Find a calming technique like meditation, yoga, or mindful breathing and practice it daily.
Stay connected with people. You need your family and friends and they want to help you – but you may need to teach them how.
Screenings are the first line of defense to catching and treating breast cancer in its early stages. Visit Bayhealth.org/Mammo to learn your options for scheduling your next screening.
Share This With Your Friends