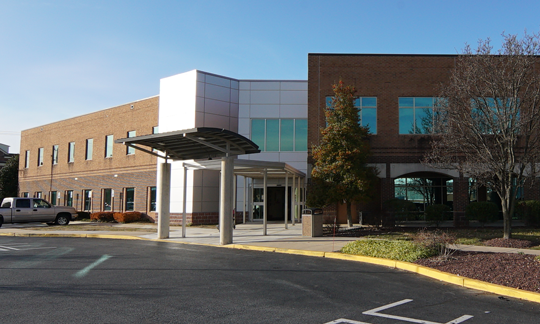 Share This With Your Friends
Bayhealth Cardiology Consultants, Dover
Address
540 S. Governors Ave., Second Floor, Suite 201
Dover, DE 19904
Get Directions
Share This With Your Friends
Overview
Cardiologists who deal with matters of the heart
When your heart is on the line, it is important to have a group of cardiologists who are committed to your good health. Bayhealth Cardiology Consultants with offices in Dover, Milford and Smyrna provides an array of services for those living with heart disease and other vascular disorders. Using the latest technologies and proven methods, our cardiologists place your well-being at the forefront of all they do by delivering comprehensive cardiac care.
Our cardiologists are committed to innovation, compassion and clinical excellence all to keep your heart healthy. As part of the Bayhealth Medical Group, Bayhealth Cardiology Consultants has access to the full range of services available through Bayhealth.
Bayhealth Cardiology Consultants provide the following services:
Coumadin Care Center
Outpatient Implantable Device Center
Pacemaker implantation
ICD (defibrillator) implantation
Biventricular ICD and pacemaker implantation
Implantable cardiac monitor implantation
Electrophysiology evaluation and testing
Cardiac catheterization
Angioplasty (PTCA)
Atherectomy
Stent placement (peripheral vascular and coronary artery)
To schedule an appointment, call 302-672-4600.
Insurances
Bayhealth Cardiology Consultants wants you to focus on your health instead of navigating the world of insurance. As part of Bayhealth Medical Group, we accept most major health plans, as well as Medicare and Medicaid. See the complete list of accepted plans.

At your visit, applicable copayments and fees for services not covered by insurance will be collected. Please call our office at 302-672-4600 if you have any questions.
Hours:
Monday
8:00 a.m. to 4:30 p.m.
Tuesday
8:00 a.m. to 4:30 p.m.
Wednesday
8:00 a.m. to 4:30 p.m.
Thursday
8:00 a.m. to 4:30 p.m.
Friday
8:00 a.m. to 4:30 p.m.
Services at this Location
Share This With Your Friends