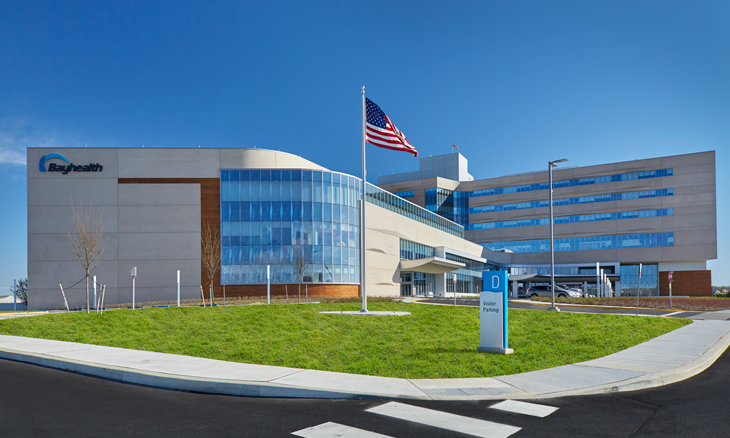 Bayhealth Colon and Rectal Surgery, Sussex Campus
100 Wellness Way
Milford, DE 19963
Get Directions
Hours:
Monday - Friday: 8 a.m. - 4:30 p.m.
Overview
We are now located in the Bayhealth Outpatient Center, Sussex Campus. Go through the outpatient center entrance and take the elevator to the second floor. We are located within the Specialty Physician Clinics.
Comfortable and Compassionate Care
We deal in matters that are sensitive and private at Bayhealth Colon and Rectal Surgery, and we do so with respect. Using the latest techniques and procedures, we treat colon and rectal diseases in a comfortable setting. Don't sit on the sidelines of your life when there is often a simple fix to a problem that has been ailing you for years. We specialize in "taboo" topics, so you can live more comfortably.
At Bayhealth Colon and Rectal Surgery, we specialize in the diagnosis, evaluation and treatment of patients with colon and rectal conditions and diseases. We provide advanced and minimally invasive procedures, allowing our patients to take advantage of the latest technology. We are dedicated to providing a comfortable and compassionate atmosphere while providing expert care for our patients.
Bayhealth Colon and Rectal offers care and treatment for:
Colon and rectal surgery
Colonoscopy for colon cancer screening and diagnosis of colorectal disorders
Anal problems such as hemorrhoids, fistula, fissure, and anal itching
Office treatment for hemorrhoids
Fecal incontinence (loss of stool)
Motility problems of colon such as constipation and diarrhea
Diverticular disease
Genetic counseling for colon cancer
High resolution anoscopy for anal dysplasia for people at high risk of anal cancer
At Bayhealth Colon and Rectal Surgery, we also have a Pelvic Floor Center offering advanced diagnostic testing for pelvic floor disorders such as fecal and urinary incontinence, levator (anal spasm) and constipation due to outlet disorders.

To schedule an appointment, call 302-503-2700 for both Sussex Campus and Lewes locations.
Insurances
Bayhealth Colon and Rectal wants you to focus on your health instead of navigating the world of insurance. As part of Bayhealth Medical Group, we accept most major health plans, as well as Medicare and Medicaid. See the complete list of accepted plans.

At your visit, applicable copayments and fees for services not covered by insurance will be collected. Please call our office at 302-503-2700, if you have any questions.