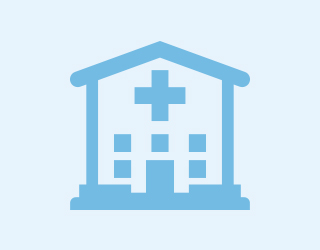 Bayhealth Dermatology, Milford
517 S. DuPont Blvd.
Milford, DE 19963
Get Directions
Office Hours Monday - Friday: 8 a.m. - 4:30 p.m.
Overview
Committed to quality dermatologic care
At Bayhealth Dermatology we specialize in the diagnosis, evaluation and treatment of the skin, nails, hair, and mucous membranes. Our knowledgeable staff provides comprehensive medical, surgical, and minimally invasive cosmetic dermatology works. We are experienced in working with patients of all skin types and ethnic backgrounds, including skin of color. Bayhealth Dermatology is committed to helping you feel comfortable during your visit, listening to your concerns, providing a thorough examination, and offering effective and tailored treatment to keep you feeling and looking your best.

Prevention and early management of skin cancer are critically important to staying healthy. We recommend that all individuals be screened once a year for any cancerous or pre-cancerous abnormalities. Those with repeated sun exposure over their lifetime, or with a family history of skin cancer or pancreatic cancer, are at particular risk and should see a dermatologist for a thorough, full body examination annually. Many dermatologic conditions can have a serious effect on your self-image and also may lead into other diseases, so we take all patient concerns very seriously and want you to feel well-informed and involved in your treatment plan.
Bayhealth Dermatology provides care and treatment for conditions of the skin, hair, nails, and mucous membranes, including:
Acne
Aging skin
Cold sores/fever blisters
Dermatitis
Dry skin & eczema
Excessive sweating
Hair loss
Pigmentary disorders
Psoriasis
Rashes
Rosacea
Skin cancer
Skin infections and fungus
Varicose veins and spider veins
Warts
Removal of benign skin growths, bumps and lumps
Screening of and medical surgical care for all skin cancers using various treatment methods
Cosmetic and laser dermatology
To schedule an appointment, call 302-503-5660.
Insurances
Bayhealth Dermatology, Milford wants you to focus on your health instead of navigating the world of insurance. As part of Bayhealth Medical Group, we accept most major health plans, as well as Medicare and Medicaid. See the complete list of accepted plans.

At your visit, applicable copayments and fees for services not covered by insurance will be collected. Please call our office at 302-503-5660, if you have any questions.
Meet Our Team
Services at this Location