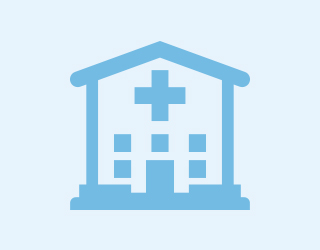 Bayhealth General Surgery, Lewes
Address
1532 Savannah Road
Lewes, DE 19958
Get Directions
Hours:
Tuesdays: 8 a.m. - 5 p.m.
Overview
General surgeons who deal with complex matters
Our board-certified general surgeons are trained to handle the common to the most complex surgical cases. Whether you are undergoing gallstone removal surgery, are having your hernia repaired, or are considering treatment for varicose veins, our expert surgeons will use the latest technologies and proven methods, including minimally invasive techniques whenever possible, to ensure a speedier recovery.

As part of the Bayhealth Medical Group, Bayhealth General Surgery has access to the full range of services available through Bayhealth.
Bayhealth General Surgery, Sussex Campus provides the following services:
General surgeons are trained to deal with almost any surgical situation. Their focus is on the body's torso and more specifically, on internal organs such as the gall bladder, pancreas, stomach, and colon.
Gastrointestinal (stomach, intestines and appendix) surgery
Abdominal (stomach) surgery
Vascular system (arteries and veins) surgery
Endocrine system (thyroid/parathyroid) surgery
Tumor removal
Hernia repair
To schedule an appointment, call 302-424-7522.
Insurances
Bayhealth General Surgery, Lewes wants you to focus on your health instead of navigating the world of insurance. As part of Bayhealth Medical Group, we accept most major health plans, as well as Medicare and Medicaid. See the complete list of accepted plans.

At your visit, applicable copayments and fees for services not covered by insurance will be collected. Please call our office at 302-424-7522, if you have any questions.
Hours:
Tuesdays: 8 a.m. - 5 p.m.
Services at this Location