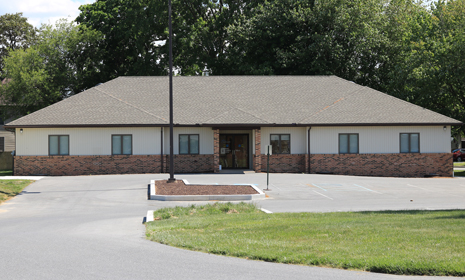 Bayhealth Pediatrics, Milford
705 North St.
Milford, DE 19963
Get Directions
Hours: Monday - Friday: 8 a.m. - 4:30 p.m.
Overview
Building Healthy Families
Accepting patients in our new practice!
Our pediatricians have the training and expertise to ensure exceptional care for the youngest members of your family. Starting with newborn care in the hospital and guiding families who have just welcomed a new addition, we're here to support you and your baby. As your family grows, you can count on us to meet the healthcare needs of your children or teens. Our compassionate pediatricians are equipped to offer expert care and wellness education to help your children grow and develop into strong and healthy adults. Our practice is prepared to coordinate specialty care when needed and connect children and families with the tools and resources to optimize wellbeing.
Bayhealth Pediatrics, Milford provides a range of inpatient and outpatient services covering the following:
Newborn care and referral to lactation services
Well-child exams (School and Sports physicals)
Acute care visits (including same day sick appointments)
Chronic condition management
Behavioral/mental health, including ADHD, autism, anxiety and depression
Vaccinations
Routine screening and laboratory testing
To schedule an appointment, call 302-725-3550
Insurances
Bayhealth Pediatrics, Milford wants you to focus on your health instead of navigating the world of insurance. As part of Bayhealth Medical Group, we accept most major health plans, as well as Medicare and Medicaid. See the complete list of accepted plans.

At your visit, applicable copayments and fees for services not covered by insurance will be collected. Please call our office at 302-725-3550, if you have any questions.
Services at this Location