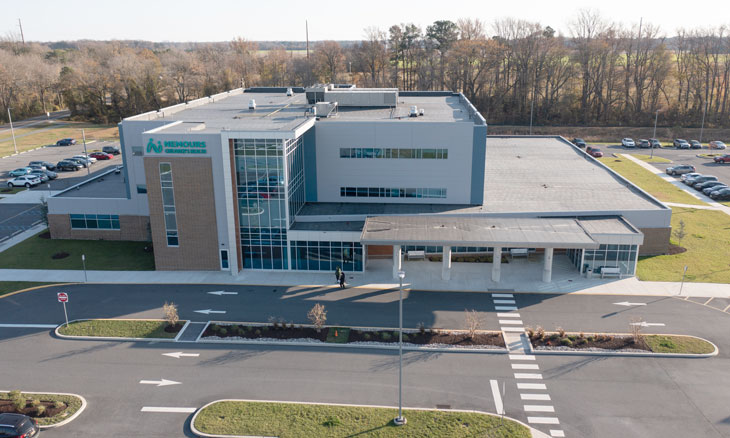 Share This With Your Friends
Bayhealth Plastic & Reconstructive Surgery, Sussex Campus
Address
101 Wellness Way, 3rd Floor
Milford, DE 19963
Get Directions
Hours:
Open today from 8:00 a.m. to 4:30 p.m.
Share This With Your Friends
Overview
Personalized Care and Life-Changing Results
Bayhealth Plastic & Reconstructive Surgery, Sussex Campus offers advanced treatment options and compassionate care tailored to you. We focus on providing surgical solutions that address concerns about your body and help restore form and functionality. Whether it's an innovative, microsurgery technique to help in your recovery, or an operation that gives you greater confidence in daily living, we're here for you.
We perform a range of reconstructive and cosmetic procedures on patients for many reasons. Reconstructive procedures are designed to repair or rebuild body parts affected by birth defects, disease or trauma. Cosmetic procedures can enhance the appearance of healthy structures of your body. Treatments we offer include:
Body contouring
Breast reconstruction, augmentation and reduction
Cleft lip and palate repair
Dermal fillers (Juvederm)
Facial plastic surgery
Liposuction
Neuromodulators (Botox)
Scar revision
Surgical repair after skin cancer, trauma, burns, wounds, etc.
Tummy tuck
In addition to these common treatments, we perform other surgical and non-surgical procedures—please call us to discuss specifics. Our care team provides a comforting atmosphere for your consultation. We'll ensure that all your questions are answered and will guide you through the steps before, during and after your surgery.
Insurances
It's important that you focus on your health rather than on navigating the world of insurance. We accept most major health plans, as well as Medicare and Medicaid. See the complete list of accepted plans.

At your visit, applicable copayments and fees for services not covered by insurance will be collected. Please call our office at 302-503-3010 if you have any questions or to make an appointment.
Hours:
Monday
8:00 a.m. to 4:30 p.m.
Tuesday
8:00 a.m. to 4:30 p.m.
Wednesday
8:00 a.m. to 4:30 p.m.
Thursday
8:00 a.m. to 4:30 p.m.
Friday
8:00 a.m. to 4:30 p.m.
Services at this Location