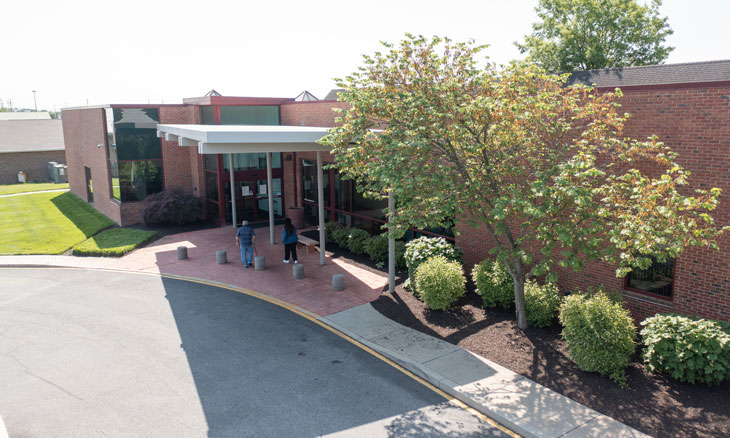 Share This With Your Friends
Bayhealth Primary Care, Middletown
Address
209 E. Main Street
Middletown, DE 19709
Get Directions
Hours:
Open today from 8:00 a.m. to 4:30 p.m.
Share This With Your Friends
Overview
Bayhealth Primary Care, Middletown, provides a full range of care patients for patients from birth through adulthood. We also offer specialty services in sleep medicine. Learn more about us.
Our services include:
Adolescent medicine
Allergy management
Behavioral and mental health services
Care for chronic conditions, such as asthma
Family medicine
Geriatric medicine (care for older adults)
Internal medicine
Hypertension (high blood pressure) management
Care for pediatric illnesses, such as ear infections and strep throat
Preventive care
Referrals to specialty care for diabetes
Routine checkups and well visits
Sleep medicine
Smoking cessation
Sports injury care and sports injury management
Vaccines and immunizations
Accepted Insurance
As part of Bayhealth Medical Group, we accept most major health plans, as well as Medicare and Medicaid. View our accepted plans.

We'll collect applicable copayments and fees for services your insurance doesn't cover at the time of your visit. Please call our office at 302-464-3965 if you have any questions.
Hours:
Monday
8:00 a.m. to 4:30 p.m.
Tuesday
8:00 a.m. to 4:30 p.m.
Wednesday
8:00 a.m. to 4:30 p.m.
Thursday
8:00 a.m. to 4:30 p.m.
Friday
8:00 a.m. to 4:30 p.m.
Services at this Location