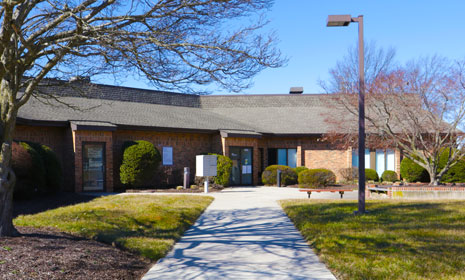 Bayhealth Walk-in Medical Care
800 N. DuPont Blvd.
Milford, DE 19963
Get Directions
Hours: Monday-Friday: 8 a.m. to 8 p.m., Saturday-Sunday: 9 a.m. to 5 p.m.
Overview
Our dedicated medical professionals are here for you when you have an illness or injury that's not serious enough to require treatment in the emergency room such as:
Cough and cold symptoms
Sprains and contusions
Pharyngitis and sinusitis
Earaches/ear infections
Allergies
Bites and stings
Broken bones
Burns
Cuts and scrapes
Flu
Gastrointestinal illnesses
Pink eye
Respiratory illnesses
Strep throat
Urinary tract infections
We also provide physical exams, drug and alcohol testing, and X-ray and lab testing services, including for flu and COVID-19.

Other benefits and features, which were designed so we may better serve you, include:
Easy access from Rt. 113 and ample parking
Same-day appointments or the option to simply walk in without an appointment
Credentialed with most insurance companies*
Up-to-date equipment for both X-rays and for analyzing flu and COVID tests
*You will be asked for your co-pay at your time of visit.