There are steps you can take to maintain your neurological health. Understanding what can be prevented, listening to your body's signals, and knowing when to see your doctor allows you to be an advocate for your health.
Adopting safe and healthy habits is key to prevention. Eating right to promote good brain health, maintaining proper posture and form to avoid a back injury, and having a consistent sleep routine are just some of the ways to keep your health on track.
Even serious conditions such as stroke are largely preventable with certain lifestyle modifications. Knowing what puts you at risk and taking preventative measures could potentially save your life.
At Bayhealth, stroke care is an organized effort that first begins outside of the hospital. We're committed to educating our communities on recognizing the stroke warning signs and taking action.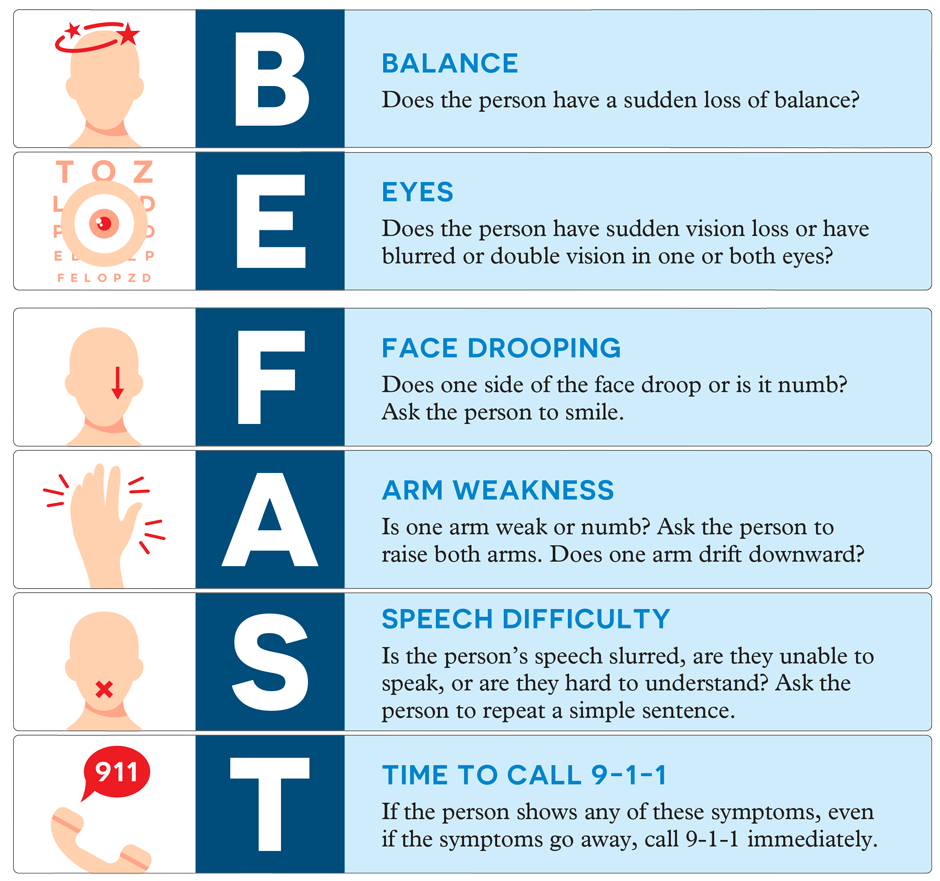 We're also taking steps to keep our youngest generation healthy with programs like our concussion screenings for athletes. Our doctors also help educate the community through presentations on common neurological topics.