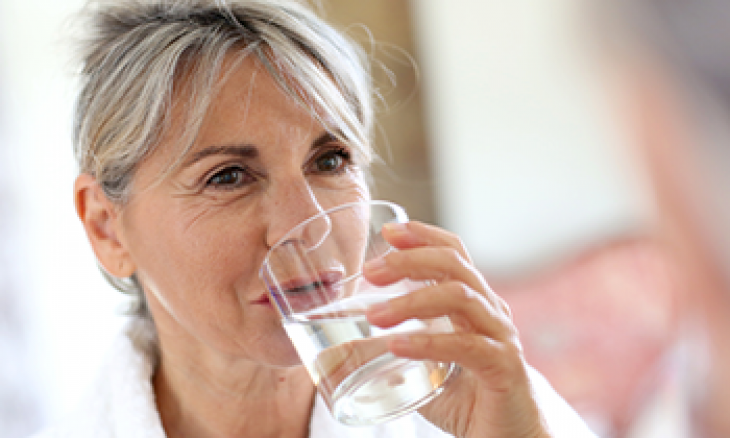 Considering your colon: why it's so crucial
Colon health is incredibly important, although it's not something most people want to talk about. The colon is a major organ essential for waste removal in the body. If the colon is not working properly, the body can't absorb essential nutrients or rid itself of waste.
Lifestyle choices and eating habits contribute to your colon's overall health. When your colon isn't functioning properly, something as common as Irritable Bowel Syndrome (IBS) may be to blame.
Gautamy Chitiki Dhadham, MD
, with Bayhealth Gastroenterology explains why it is important to take steps now to maintain colon health.
Q: WHAT ARE THE BEST WAYS TO MAINTAIN COLON HEALTH?
A: To improve colon health it's important to drink plenty of water, eat fruits and vegetables and increase fiber intake. You should limit your intake of red and processed meat. It is also important to not smoke, limit alcohol consumption and get moderate exercise 30 minutes a day, five days a week.
Q: WHAT COMMON PROBLEMS DO YOU SEE?
A: The patients I see in my office often complain of a change in their bowels, possibly blood in the stool, general abdominal pains, constipation and/or diarrhea. Many patients are suffering from IBS.
Q: WHAT TREATMENT OPTIONS CAN YOU OFFER?
A: For some patients, the treatment may include over-the-counter medications, including stool softeners or laxatives. If patients have tried these options and have no relief, we can try prescription medication. I also counsel patients about lifestyle modification, including diet changes, eating healthy, cutting down on fast food, avoiding dairy products and drinking eight glasses of water per day.
Q: HOW DOES STRESS AFFECT THE COLON?
A: The neurotransmitters that work in our brain are the same that work in our gut. Stress increases symptoms related to our colon. I always advise patients to manage their own stress levels and make sure they aren't drinking too much caffeine.
Q: WHY ARE COLONOSCOPIES SO IMPORTANT?
A: Colon cancer is a major concern. According to the National Institutes of Health, colon cancer is the third most common cancer and the second deadliest cancer in the U.S. Colon cancer is a preventable cancer with early detection. If colon cancer is caught early, the survival rate is 95%.
I always tell my patients how this screening is essential for early detection.
To find a gastroenterologist, call our physician referral service at 1-866-Bay-Docs (229-3627).
Share This With Your Friends