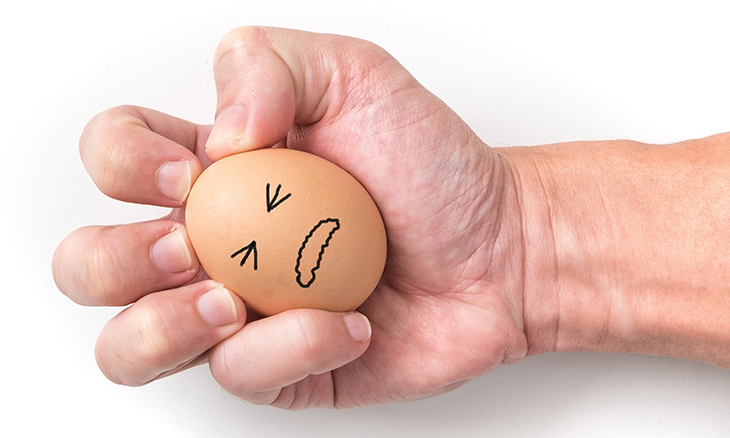 Migraines: what you need to know
Even though nearly 30 million Americans suffer from migraines, the National Headache Foundation reports that less than half of migraine sufferers have been diagnosed by a medical provider. Moreover, these throbbing pains are often misdiagnosed as either a sinus headache or tension headache. Bayhealth Primary Care, Eden Hill Internal Medicine Physician Zulehuma Rather, MD, says it's important to know the following when determining whether you're suffering from a migraine.
SIGNS OF A MIGRAINE INCLUDE:
Pain in the face or neck
A throbbing headache that is severe in nature and frequent
Dizziness or lightheadedness
Sensitivity to light or sound
Nausea or vomiting
Distracted vision or flashes of light
Irritability
Scalp tenderness
TRIGGERS OF MIGRAINES INCLUDE:
Foods such as aged cheese, ice cream, and those with additives
Stress
Changes in sleep patterns
Medications
Bright lights
Smells
THERE ARE VARIOUS WAYS YOU CAN TREAT MIGRAINES, INCLUDING:
Avoid triggers
Improve upon stress levels, sleep cycles, and diet
Take medications prescribed by your physician
Try muscle relaxation therapies and acupuncture
Take preventive medications such as beta blockers, antidepressants, seizure medications, and Botox®
YOU SHOULD CALL A DOCTOR IF:
You have three or more headaches per week
The headache gets worse or won't go away
You are taking pain pills on a daily basis
The pain interferes with your daily activities
There is a change in the nature, intensity, or frequency of the headaches
A MIGRAINE DIAGNOSIS TYPICALLY COMES AFTER A PHYSICIAN HAS LOOKED AT A PATIENT'S:
Symptoms
Medical history
Neurological examination
"One thing I want patients to know is that they have to take charge and responsibility if they suffer from migraines," Dr. Rather said. "Keep a migraine diary to figure out the pattern. This helps doctors to confirm diagnosis, identify triggers, and assess a treatment response. There are also mobile applications available to help patients with this."

If you believe you suffer from migraines and are in need of a Bayhealth physician, visit Bayhealth's Find a Physician page or call 1-866-BAY-DOCS.
Share This With Your Friends