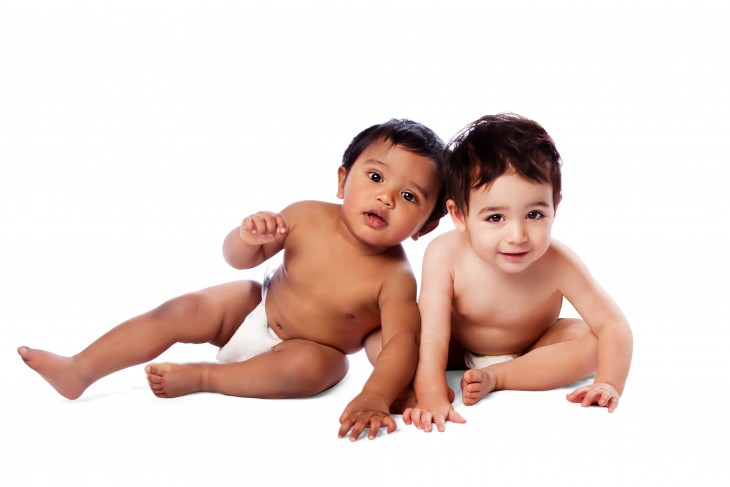 Women's Health, Children's Health
Tips for Keeping your Baby Safe and Healthy
With so many products and recommendations related to caring for babies circulating around, it can be overwhelming and difficult to determine what's safe and what's not. In recognition of Baby Safety Month, Bayhealth Family Physician Paul Pulchny, DO, shares his suggestions for what you should and shouldn't do in terms of caring for your baby.

Dr. Pulchny recommends avoiding the following products and practices:
All homeopathic teething rings, medications and related products. "They aren't regulated, adverse reactions have been noted and the teething rings also have been identified as choking hazards," he says.
Using shoes designed for infants once your child is ready to start walking. "You need to invest in sturdy, lightweight shoes with a good sole," Dr. Pulchny says. "The infant shoe soles are typically too thin to provide support for balance, but you also need to watch out for shoes with soles that are too thick. Shoes with soles that are too thick or wide can cause children who are just learning to walk to trip and fall. Heavier soles also make it difficult because these children haven't mastered the concept of lifting up their legs and feet."
Rolling walkers. "They take away from the child's need to learn to actually walk," explains Dr. Pulchny. "Rolling walkers also interfere with their ability to learn and recognize sense of balance, which is critical for learning to walk."
Anything that encourages sleeping with infants in bed. "Babies need to sleep in a crib, with a fitted sheet only," said Dr. Pulchny. "No blankets, no bumpers and no stuffed animals or toys should be in the crib. They also always need to be placed on their backs to sleep for naps and at night."
As for other baby safety tips, Dr. Pulchny says it's important to know how your stroller works, especially since part of it likely serves as a car seat as well. "You need to read the instructions and make sure you always properly secure your child," he says. Lastly, when it comes to feeding, you should keep the following baby safety tips in mind:
Bayhealth is Baby-Friendly®, meaning we educate mothers on breastfeeding or formula feeding their babies. Dr. Pulchny says when selecting bottles, you need to make sure the nipple is providing the proper flow. "Infants need a low flow nipple," says Dr. Pulchny. "You'll know when it's time to switch to a higher flow if you notice your baby is having trouble getting the liquid through the nipple."
Once your baby starts teething it's very important that you check the nipple. "If it looks like the baby is chewing on the nipple, move to a sippy cup because you don't want pieces of rubber from the nipple to break off and become a choking hazard," he says.
Once your baby is ready to transition to solid food, you should start with soft, pureed foods that are easily gummed. "The single pouch products that contain pureed foods, yogurt, etc., are good options for this time of transition," says Dr. Pulchny. "Don't give them nuts or anything else they could choke on at this stage."
Visit Bayhealth's Womens and Childrens Health page to learn more about how Bayhealth is driven to help you keep your baby safe and healthy.
Share This With Your Friends