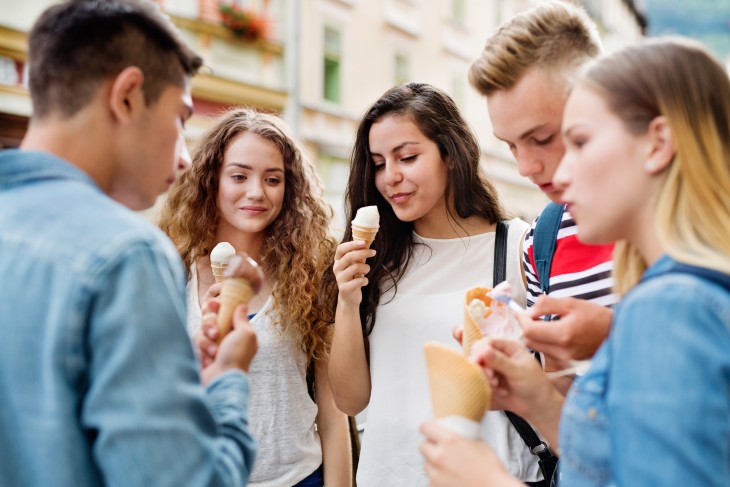 Warning Signs and Symptoms of Eating Disorders in Teens
Eating disorders are complex medical and psychiatric illnesses that anyone would have difficulty managing. In a time where dieting is a societal norm, it's important to educate children and teens on the importance of healthy eating. The good news is Bayhealth offers nutritional resources at local schools through the Wellness Centers.

Bayhealth Wellness Centers provide Delaware's teenagers with health services in cooperation with each team's family physician. These centers are located in seven central and southern Delaware high schools.

"People might expect to hear anorexia or bulimia are the most common eating disorders in teens, but I actually have no students diagnosed with these," said Bayhealth Clinical Dietitian Adriana Simoes, RD, LDN. "Most of my students struggle with disordered eating. These students may not meet specific criteria of an eating disorder, but do demonstrate potentially harmful behaviors." Simoes works at the Woodbridge High School Wellness Center once a week.

Warning signs of an eating disorder or disordered eating include:
Obsessively counting calories
Over-exercising
Extremely strict food regimens
Feelings of guilt or shame with consumption of high calorie foods
Distorted body image
Pre-occupation with food that has a negative impact on quality of life
Development of abnormal or secretive food or eating habits
Withdrawal from family, friends and activity
Identifying an eating disorder or disordered eating can be a challenge, Simoes said. Plus, if the teen is successful in losing weight and is receiving positive feedback from others, this could unintentionally reinforce unhealthy behaviors. If someone you care for is showing signs of an eating disorder, Simoes recommends focusing on the warning signs rather than the person's weight or appearance. Helping to address these disorders is where the Wellness Centers come in.

The Woodbridge Wellness Center completes assessments with students, and if one of the two questions addressing nutrition is positive, they're referred to Simoes. From there, the two discuss goals and more. Weight management is a popular request from students, Simoes said. Most students with disordered eating also meet with the mental health counselor, and students with suspected eating disorders are referred to the nurse practitioner. But there's work that can be done at home.

"It's a good idea for parents to think about their own beliefs and behaviors related to body image and weight. Consider what message children and teens receive if we label foods as 'good' and 'bad,' make negative comments about anyone's weight or body type, or use food as a reward or punishment," Simoes said. "Instead, try promoting all foods in moderation and focusing on healthy habits at any size. Encourage involvement in the kitchen and trying new foods. This foundation can go along way for both physical and mental health."

Visit Bayhealth's Wellness Centers page for more information on the services available at the Bayhealth Wellness Centers. There are also outpatient dietitian services available if you or a loved one needs help with nutrition. Visit Bayhealth Find a Doctor page or call 1-866-BAY-DOCS (229-3627) if you're in need of a physician.
Share This With Your Friends