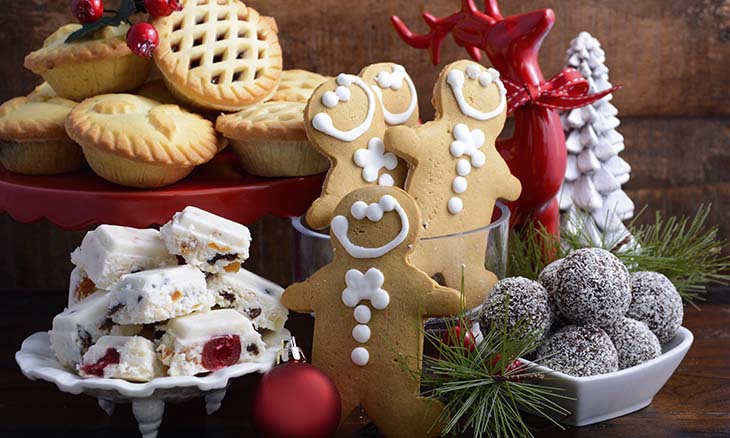 Five Tips for Healthy Holiday Eating
'Tis the season of generosity, abundance and, along with the holiday celebrations, frequent opportunities to overindulge in calorie-laden food and beverages. If you've been carefully budgeting calories along with avoiding sugar and fat in your diet, how can you maintain these good habits in the face of temptation?

Nicole Fisher, PA-C, a physician assistant for Thomas P. Barnett, MD, FACS, offers some suggestions to help stay on track by sharing tips she discusses with surgical weight loss patients who face the same challenges as the rest of us.
Plan ahead. Fisher suggests a quality pre-event snack – or even a small meal – so that you aren't starving when you arrive at a party. You won't feel like making a bee line for the food table. She also suggests planning what you will eat ahead of time, so that you're dining in moderation.
Moderation is the key to success, even when it comes to desserts or foods that have been off limits. "Don't be too restrictive. Take one or two bites," said Fisher, adding that it's OK not to eat the whole piece of pie.
Engage in exercise. "Exercise helps burn calories and increases metabolism," said Fisher, noting that moderate exercise is better than none at all. Even in cold or inclement weather, Fisher suggests moving inside is better than sitting on the couch. "There are little things to do in the house. Take 10 minutes and walk up and down the stairs. Turn on holiday music and dance for 10 minutes," she said.
Make good choices when it comes to beverages. Since holiday beverages can sabotage good intentions, Fisher advises her patients drink water in between holiday beverages. "Space them out," she said.
Don't beat yourself up. "You get to start over with every meal. If you've made a mistake, move on," she said. She encourages people to recognize every meal or snack decision is an opportunity to make good choices. "If you have made a mistake, behave the next time," she said.
Share This With Your Friends