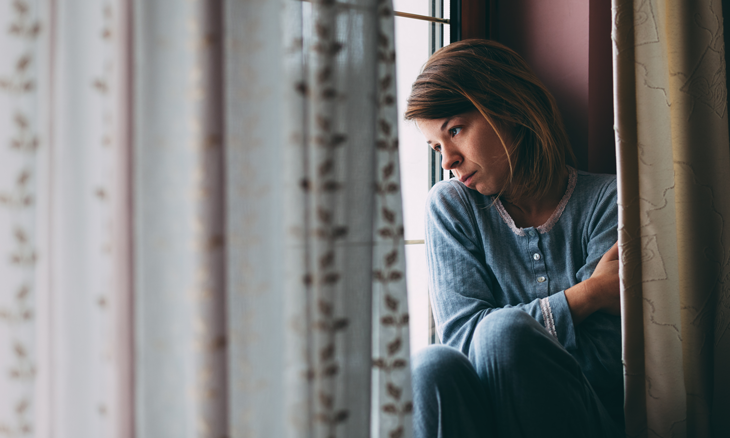 Changing your hue from the winter blues
The dog days of summer are long gone, and for many, it's a constant reminder the doldrums of winter are ahead. It's a time of transition, as the long, sunny days turn to darker, colder ones. The term "winter blues" is often used to describe the sadness and mood change that many experience during the winter months.

"There's some debate over the cause, but we do know the shorter days and reduced sunlight play a major role," said Lisa Reid, MD, of Bayhealth Primary Care, Dover. The winter blues are often associated with feeling down, having less energy, feeling less productive, wanting to sleep more, and experiencing an increase in appetite. While feeling the winter blues is extremely common, we can use simple techniques to combat these feelings.
Eat Right
As the cold sets in, our diets take a hit. It's important to remember to eat balanced meals, and not give in to cravings. "The winter months often leave us craving sweets and carbs, but these can actually make the winter blues worse. We need to focus instead on eating healthy and getting plenty of fruits and vegetables," said Dr. Reid.
Get Moving
"Exercising is also important. It's hard to get motivated to go outside when it's dark and cold, but it will make such a difference," said Dr. Reid. The workouts don't have to be particularly long or intense. A walk around the block makes a big impact.
Be Creative
While the winter usually means more time spent indoors, that time can still be spent on enjoyable activities. "Find the things that you absolutely love to do, and make sure you keep doing them all winter long," said Dr. Reid. That could include things like reading, painting, or social gatherings with family and friends. "Getting out is important. You don't always feel like interacting with others, but it's important that you do. It keeps you connected to the world. Many people also benefit from light therapy, listening to upbeat music, and even wearing bright colors.
Be Aware
As we age, the winter blues can have a bigger impact. "When you're older, things like the winter blues might take more of a toll. I'm always conscious of the calendar and make sure to discuss these issues with my patients. I want them to have a plan," said Dr. Reid. "We all feel the winter blues in one way or another. Knowing these feelings could be coming and having a plan definitely makes a difference."

Rarely, winter blues can be more serious, and you should see your doctor if you are concerned. To find a physician to fit your needs, call 1-866-BAY-DOCS.
Share This With Your Friends