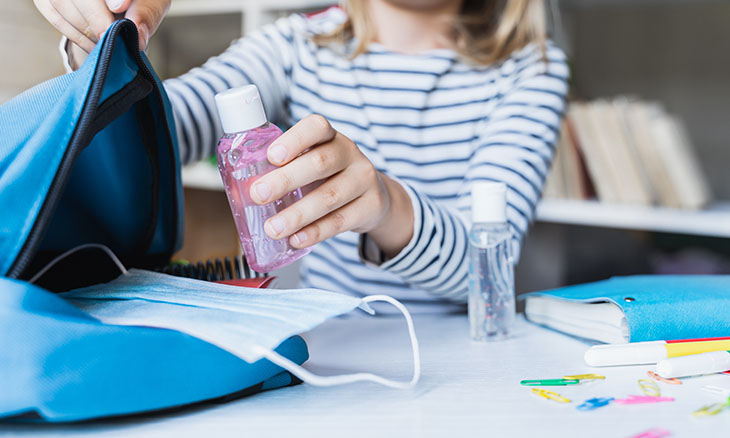 Ways to Ward Off What's Going Around This Winter
Winter illnesses are a concern for all parents. This is especially true if children are in school, where sharing germs is unavoidable at times. With that in mind, Pediatrician Julia Pillsbury, DO, shares the following advice.
WASH HANDS FREQUENTLY
"This is especially important when there's sneezing or sniffling," said Dr. Pillsbury. "I suggest children take hand sanitizer to school for times they can't wash their hands."


COVER YOUR MOUTH AND NOSE
Teaching kids to use a tissue to cover their mouth and nose when they sneeze or cough also stops the spread of germs. "I use a spray water bottle to show them what happens when they don't cover their nose and mouth. Parents can easily do the same," said Dr. Pillsbury. "You can also teach them to cough into their elbow."


DRINK LOTS OF FLUIDS
This thins mucus, reduces fever and keeps the body hydrated so it can fight illness.


GET A FLU SHOT
Dr. Pillsbury recommends the flu vaccine for children over 6 months old. "Despite what people think, you can't get the flu from the shot," she said.


USE A HUMIDIFIER OR VAPORIZER
"Both thin the mucus so your child doesn't get too congested," said Dr. Pillsbury. Using chest rubs is also effective for treating symptoms.


AVOID COMBINATION MEDICATIONS
Dr. Pillsbury says kids typically don't need all of the ingredients they contain. Instead, for children age 4 and older, she recommends products containing the expectorant guaifenesin and using them as directed.

"Colds usually don't require medical attention," said Dr. Pillsbury. "But if your child's cough is bad or gets worse, they have a fever or they complain of ear pain, they should see a doctor. The flu comes on quickly, with fever and body aches. Children need to be tested right away, because the flu medication is only effective when given within the first 48 hours."

Dr. Pillsbury adds that one of the best things parents can do for their children is to set a good example by following this advice themselves.

Would you like to have health and wellness tips like these delivered to your inbox? Visit Bayhealth.org/Stay-Informed to get on the list.
Share This With Your Friends