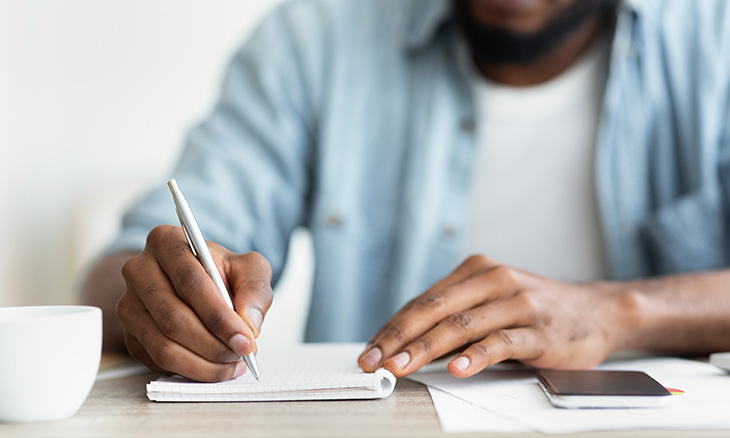 Mental Health, Seasonal Tips, Staying Active, Nutrition, Weight Loss
Making Your New Year's Resolution Count
Starting an exercise program, eating better, and reducing alcohol consumption top the list of popular New Year's resolutions. Make 'em, then break 'em. That's typically what happens with New Year's resolutions. Good intentions followed by failure can create yet another opportunity to pile on self-criticism.
Bayhealth Family Medicine Residency Core Faculty Behavioral Health Practitioner Su Chafin, NCC, LPCMH, says research shows that 75 percent of people who make resolutions fail, and that research also reveals that people with higher self-efficacy – those who hold a more positive outlook toward themselves – are more likely to achieve goals.
She offers some suggestions for being successful in achieving those goals for 2021:
Don't make too many resolutions. Pick one thing to work on. "View the long term and have a system." Chafin uses the analogy of buying a car: it's a goal most adults have achieved without a sense of failure because they had a plan.
Have a positive outlook. "The more optimistic you are, the more likely you are to focus and achieve." Meditation and/or yoga can help, and she recommends finding a teacher. "It isn't easy to do without a teacher. It's easy to get frustrated and give up."
Find support. "Plug into your support system, like family or friends. Going to therapy is never a bad idea. It helps to look deeper into problems. Quick fixes aren't long-term solutions."
Pick the positive as a starting point. Instead of making a resolution to lose weight, Chafin suggests selecting a motivational word of concept such as 'contentment' or 'determination.' Focusing on the concept can link to small steps in changing actions and larger behavioral goals.
Be nicer to yourself. "Holding the intention – the positive word – helps focus the goals and not the problem. Traditional New Year's resolutions typically focus on our blind spots. We usually try to tackle the most difficult problem we have, making you less likely to create change. The way you view yourself can either be a barrier or a springboard for all things."
If you're looking for a primary care doctor to help you stay healthy, visit Bayhealth.org/Find-a-Doctor or call 1-866-BAY-DOCS (229-3627) to be matched with a local provider.
Share This With Your Friends