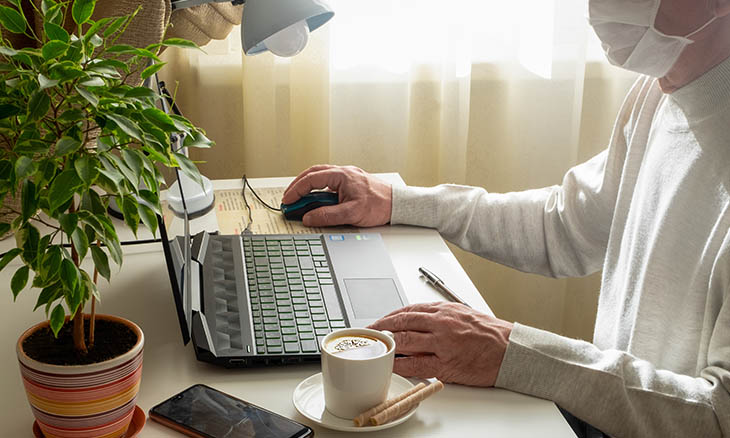 Steps for Coronavirus Self-Isolation
As cases of coronavirus (COVID-19) continue to escalate in the United States and our local area, taking preventive steps is essential. It's also important to know what to do at home if you or someone in your household has become sick, or to be prepared for that possibility.

Bayhealth physician Antonio Zarraga, MD, specializes in internal medicine and infectious disease. He recommends following The Centers for Disease Control and Prevention (CDC) guidelines for isolating at home when you are sick. "Everyone should take these precautions very seriously. They will help keep your family safe and prevent further spread of coronavirus right here in our own community," said Dr. Zarraga. "It's vital to know what to do if you or someone in your household does get sick, so that person does not risk the health of others, particularly those that may be more vulnerable."

If you have been tested for COVID-19, been exposed to others who have it or have symptoms, here are 10 necessary self-isolation steps that should be followed to help protect your family and your community.
Stay home. The majority of people who develop COVID-19 symptoms— fever, cough, shortness of breath, diarrhea or sudden inability to taste or smell—can recover at home. You should not leave home at all, except to get necessary medical care.
Separate or isolate in your home. Stay in a "sick room" and separate yourself as far away as you can from other people in your home, including using a separate bathroom if possible. Restrict any contact from the people you live with, as well as your pets.
Call ahead before going to a healthcare provider. If you have not already tested positive for COVID-19 but have developed the symptoms of fever, cough, shortness of breath, diarrhea or sudden inability to taste or smell, you can call Bayhealth's coronavirus hotline for referral-based screening. If you have an appointment with your medical provider, please inform office staff of your COVID-19 symptoms before you go in.
Wear a facemask while sick. Keep this on when a caregiver is in the same room as you, or if you need to go to a medical facility for care. If you're at home and experiencing trouble breathing that is making it difficult for you to wear a facemask, your caregiver should wear one whenever they are in the same room as you.
Cover coughs and sneezes. Use a tissue to cover your coughs and sneezes and throw used tissues away immediately in a lined trashcan.
Wash hands frequently. Wash your hands often, for at least 20 seconds with soap and water or use hand sanitizer with at least 60% alcohol if soap and water are not readily available. Avoid touching your face.

Do not share personal items. Even within your own family, do not share dishes, cups, eating utensils, towels, or bedding.

Cleaning and disinfecting daily. Each day you should clean the surfaces you touch in your isolated space—the bedroom/ bathroom you use. Your caregiver can clean all other common areas but should limit cleaning the areas you use and only on an as-needed basis if you are unable to do so. This might include disinfecting any areas with bodily fluids on them in the bathroom, for example. When this is necessary, the caregiver should wait as long as possible after you've been in the bathroom to clean it. EPA-registered household disinfectants should be used. The use of disposable gloves is recommended for cleaning and for laundering the clothes of the person who is ill. Items should go in the washing machine on the warmest appropriate setting and dried completely. It is okay to wash items from the person who is sick with clothes of other people.
Monitor symptoms. If your illness is worsening, call your medical provider. If you experience severe warning signs such as shortness of breath, painful and persistent chest pain or pressure, new confusion or inability to arouse, or bluish lips or face, you should seek urgent medical attention. Call the emergency department before you go. Wear a facemask before entering any medical facility.
When to discontinue home isolation. The decision to stop home isolation should be made after consulting with your healthcare provider and state and local health departments. Generally speaking, going three full days without a fever and without the use of fever-reducing medication, as well as improvement in other symptoms are an indication that you may not be contagious, however, you may need to be tested to be certain. Your healthcare provider can advise you appropriately.
To learn about coronavirus testing or vaccinations, please contact your primary care physician or visit the Delaware Division of Publics Health's (DPH) coronavirus resource center at Coronavirus.Delaware.gov. You can also reach DPH by calling 1-866-408-1899 or emailing DPHCall@Delaware.gov.
Visit Bayhealth.org/COVID-19 for coronavirus information specific to Bayhealth including visitation policies, testing, FAQs, and more.