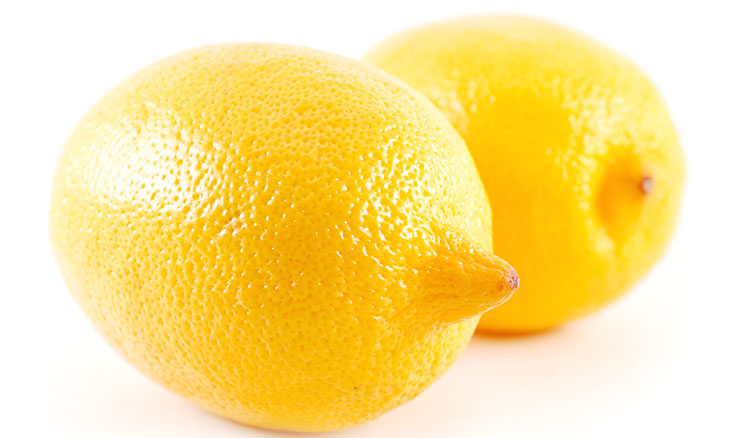 Cancer Care, Women's Health
Get to know your lemons with 6 health tips
For Bayhealth's Breast Care Coordinator Trisha Bentley, BSN, RN, her job became very personal when she faced her own breast cancer diagnosis in 2019. Helping educate her patients and the community about breast health is part of Bentley's role—one she has been doing for more than 10 years.

Since her diagnosis Bentley has become even more committed to making sure the women in her life, from patients to family members to friends—as well as those she's never met—are doing all they can for their breast health.

Here are some of Bentley's top breast health tips and facts she thinks everyone should know.
Early breast cancer is silent, meaning it strikes before symptoms appear. That's why regular mammography screenings are important. In most cases, annual screening mammograms can detect abnormalities within breast tissue long before they can be felt during a physical exam.
Breast self-awareness is equally important. This involves knowing what is normal for you as an individual and reporting any changes to your primary care provider.
Talk to your doctor about your family history of breast cancer. In some cases, you may be recommended to start breast screenings before the age of 40.
Learn the 12 signs and symptoms of breast cancer: feeling a thickened area, dimpling of the skin, nipple crust, the breast is red or hot, new nipple discharge, skin sores, a bump, a growing vein, a sunken nipple, a change in breast shape/size, "orange peel" skin, or a hard lump. A great resource for learning more about this is KnowYourLemons.com, which offers a creative illustration of these physical symptoms of breast cancer.
If you have any signs or symptoms of breast cancer or something just doesn't feel right, you need to contact your doctor right away.
Regular mammograms, breast self-awareness and clinical exams by a medical professional once a year provide the best likelihood of finding cancer early and increase chances of long-term survival.
Bayhealth's Breast Imaging Radiology Chair Daniel Wood, MD, echoed Bentley on the importance of following these breast health recommendations. "We want our patients and the community to know that we are open and that it is safe to visit all Bayhealth outpatient and imaging centers. Please do not delay screening mammograms or other breast care imaging. Our concern is that if breast imaging is delayed, it may lead to cancer being diagnosed at a more advanced stage and making treatment more difficult and less successful," said Dr. Wood.

To schedule a mammography screening at one of Bayhealth's ACR accredited locations in Dover, Middletown, Milford, and Smyrna, call 302-744-7400 (Kent) or 302-430-5707 (Sussex). Each month, Bayhealth also offers clinical breast exams and low-cost screening mammograms for women who are uninsured or underinsured. To register for one of these exams or screenings or to learn more about locations, call 302-744-6562.
Share This With Your Friends