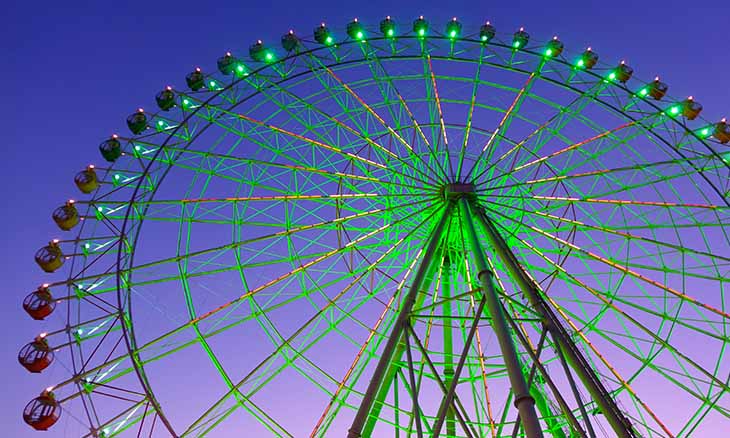 Beat the Summer Heat: 8 Ways to Keep Your Cool
Planning for some fun in the sun this summer? The heat and humidity can be stifling at times. Whether you're planning to attend the Delaware State Fair or laying out on the sandy beaches, it's important to stay safe in the heat while also navigating a social setting. Bayhealth asked several team members who spend their summers at events like the Delaware State Fair for tips on navigating summer heat and social settings this season.
Below are a few tips to help with surviving the summer heat:
Know when to go outside. If you must go outdoors, head out early morning or late evening when the temperatures are lower.
Stay hydrated. Choose water or a sports drinks over sodas or caffeinated beverages. Signs of dehydration include thirst, dizziness, and fatigue.
Eat a light, well balanced meal before going out in the heat. An empty stomach on a hot day is not a good combination. Eat foods high in water content such as fruits and vegetables. Avoid alcohol and caffeine at all costs.
Sunscreen is a must and don't forget to reapply throughout the day. Regardless of skin tone, everyone should be using sunscreen. As an added layer of protection, choose light clothing, wear a hat with a brim, or use an umbrella for shade.
Additional tips for navigating social settings like the Delaware State Fair:
Wear bright colors so you can easily identify your children and they can easily find you when they're in a crowded space. As soon as you arrive, designate a meeting place in case anyone gets separated or lost. Be sure to select a place that can be easily seen from most places so you can find your way back if needed.
If you expect to do a lot of walking, bring a stroller or wagon for kids who easily get tired or may get overheated so they can have somewhere to rest. Consider purchasing a small fan that can clip onto the stroller or wagon.
There may be lots of blacktop surfacing that can get very hot at times. Wearing closed toed shoes is a safe choice instead of flip flops or sandals that tend to get hot and possibly cause blistering.
Find spots to rest and cool off. There are many air-conditioned buildings and exhibits or shaded sitting areas around the fairgrounds.
If you are experiencing heat exhaustion or are showing sign of heat-related illness, don't wait. If you've pushed yourself too hard and are experiencing a medical emergency, don't wait to seek care. Bayhealth provides 24-hour emergency services in Smyrna, Dover, and Milford. Visit Bayhealth.org/Be-Sure to learn about Bayhealth's Emergency Departments and Walk-in Medical Care.
Share This With Your Friends