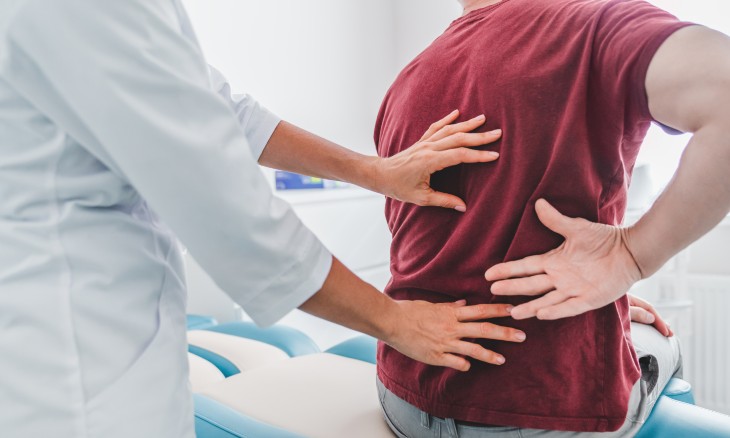 Healthy Aging, Women's Health
How Can OMT Help You?
Osteopathic manipulative treatment, or OMT, is a hands-on treatment method. You may have heard of OMT or know someone who's received it. It can help treat many conditions, which includes acute or chronic pain. Bayhealth Physician
Mable Tsui, DO
, is board certified in family medicine and osteopathic neuromusculoskeletal medicine. With her specialized training, she offers OMT and primary care services at the
Bayhealth Primary Care, Smyrna
practice. She shares how OMT works and is useful for a variety of reasons.
Who may benefit from OMT?
People who may benefit include those suffering from pain after injuries, neck pain, back pain, headaches, and migraines. OMT can also help with pregnancy-related ailments such as low back and pelvic pain. OMT can be applied to patients of all ages.

Who performs OMT?
Doctors of Osteopathic Medicine, or DOs, are one of two types of licensed physicians in the U.S. They take a whole-person approach to care. They also have additional training in OMT to evaluate and treat many kinds of medical problems.

What should I expect with OMT?
During your visit, the physician will discuss your medical history and any imaging you've had done. They will do a physical examination to check your posture, range of motion, and any dysfunction in your structural system. OMT involves several treatment methods, including gentle pressure, stretching, and active resistance to the body's muscles, joints, and soft tissue. It is generally well-tolerated, though some people may feel sore afterwards.

How can OMT help with pain?
OMT is a great option for acute or chronic pain. It can complement or even replace medication in certain cases. Some people get OMT as part of an overall care plan involving other specialists and strategies such as exercise, medication, yoga, tai chi, mindfulness and meditation, and cognitive behavioral therapy.
Dr. Tsui said, "OMT is a safe and effective way to treat many conditions with the ultimate goal of reducing people's pain, improving their function, and quality of life."
Dr. Tsui is currently accepting new patients for primary care and/or OMT appointments. For more information or to schedule, visit
Bayhealth.org/Primary-Care-Smyrna
or call
302-514-3371
.
Share This With Your Friends