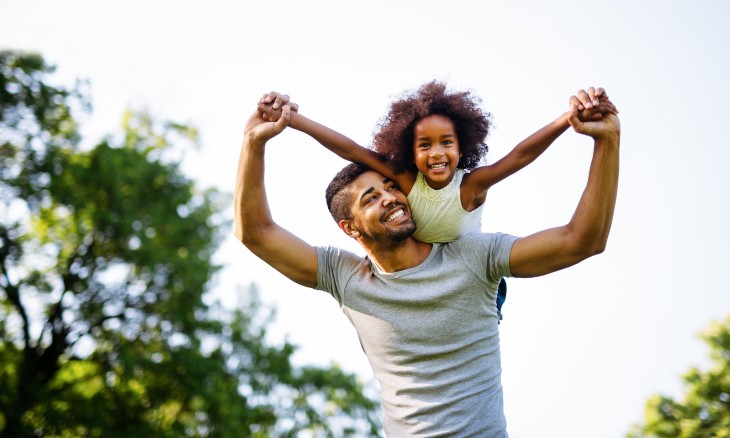 Seasonal Tips, Staying Active
Summer Bucket List for the Entire Family
As the school year ends across Delaware, you're probably wondering how to occupy your child's time. Bayhealth Family Medicine Physician Resident Samantha Ginder, DO, created a summer bucket list that your family can check off this summer while also staying within a budget.
Here are eight ways for your family to stay active this summer while creating lasting memories:
Visit local parks or visit a State Park you've never visited. Getting out in nature will ensure you get plenty of Vitamin D which strengthens your immune system, boosts your mood, aids in weight loss, lowers blood pressure, and more. When you do physical activities – like walking, kayaking, or biking – it helps strengthen bones.


Take up a new outdoor hobby. Fishing, kayaking, hiking, or any new sport are hobbies that can usually be done as a family. If someone in your family has experience in a certain sport or hobby, it's an opportunity for them to share what they are passionate about.


Plant a garden and share with others. Starting a family garden will teach your child how to create something from scratch and reap the rewards. Learn about what plants grow well in your area and in your type of soil. Go to the store together to buy seeds or plants, and plant them together as a family. You'll be able to watch something that you created together grow and thrive. You can even share what you grow with neighbors, coworkers, food pantries, and family.


Create a scavenger hunt. This is a fun way to incorporate electronic devices into outdoor time. Plan a scavenger hunt in your backyard or at your favorite park. Have a list of items each person must photograph and see who can find the items first.


Start a family book club. Make reading fun. You can read the same book, or everyone can read separately and share what they read at a family dinner. You could also create a competition for most books read and give a prize to the winner – like getting to choose a restaurant for dinner.


Put a puzzle together. The puzzles can be as easy or complex as you like. Spend an evening putting the puzzle together or keep it out so that family members can work on it over time.


Try a new recipe. Look on Pinterest and let everyone pick a recipe that they'd like to try. Shop for the ingredients together and create the dish. If you decide to start a family garden, select a recipe that incorporates something you grew.


Have weekly game nights. Playing board games brings fun and a bit of friendly competition. If you don't have board games, many thrift stores have aisles of them for just a few dollars. If your family tends to be too competitive, try playing a game that requires you to work together as a team.
Dr. Ginder encourages your family to add to this bucket list, but to also recognize when you need to rest and recharge. Planning too many activities can feel overwhelming for children and parents. Remember that spending quality time together – no matter where you are – is what matters most.
Dr. Ginder is a family medicine physician at Bayhealth Family Medicine, Dover. She is accepting new patients and sees all members of the family from newborns through all ages. Visit
Bayhealth.org/Family-Medicine
or call
302-725-3200
to schedule an appointment.
Share This With Your Friends