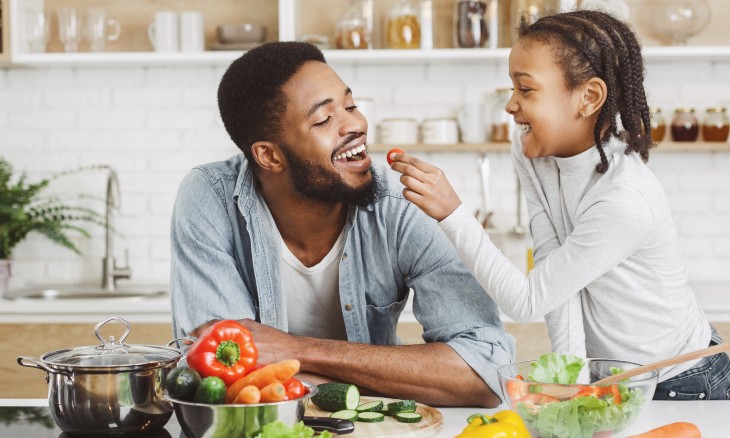 Eating for Heart Health
There are a lot of things we can do to improve our health. Eating a heart healthy diet is one of them. Bayhealth Primary Care Physician,
Preeti Gupta, MD
, explains, "Maintaining a healthy way of eating can help prevent many ailments, including heart health issues. And I always say, prevention is better than a cure."
One of the best ways to eat for heart health is with a plant-based diet. It's a healthy way of eating that won't have you sacrificing flavor. Better yet, countless studies suggest that eating less meat decreases the risk of heart attack, high blood pressure and high cholesterol.
Here are Dr. Gupta's suggestions to transitioning to a plant-based way of eating.
Plant-based eating
There are three main types of plant-based eating. The strictest is vegan, which completely eliminates all animal products such as meat, eggs and milk. Next, is vegetarian, which eliminates meat but still allows eggs and dairy products. Both are very heart healthy ways of eating but if they are too much of a leap for you, perhaps you could try the third type of plant-based eating called, "plant-forward'' eating.

The plant-forward lifestyle
Eating a plant-forward diet means that you eat vegetables and fruit more often and as your main dish. You can still enjoy meat, eggs and dairy as side items. When you do choose meat, try to stick with lean, skinless poultry and fish, which are excellent sources of protein. Other meats are more likely to be high in cholesterol and saturated fat, which can contribute to poor heart health. You should also avoid processed meats such as deli meats and bacon, which are typically high in sodium.
Load up on veggies
In plant-forward eating, vegetables are the main portion of each meal. Did you know that most vegetables contain protein? Broccoli, spinach, Brussels sprouts, asparagus, corn, potatoes and peppers are some that provide needed protein. Beans are another source that can add flavor and texture to your meals. Also, have healthy fruit servings throughout the day which will help satisfy the sweet cravings.
Whichever plant-based eating plan you try, remember to choose foods lower in sodium and avoid added sugars, saturated fats, and especially hydrogenated oils, which contain trans-fat. Watch portion sizes and use nonstick cooking sprays rather than added fats when cooking. Don't forget healthy whole grains such as whole wheat bread and brown rice.
Eliminating certain foods may be easier than you think. Once you begin a plant-based diet, your body will start reaping the benefits almost immediately – and you'll feel better in general. "Don't put off living your healthiest life by waiting until Monday to start your nutrition plan," said Dr. Gupta. "You can do this. Just start now."
Visit
Bayhealth.org/Find-A-Doc
to find a doctor to meet your unique needs.
Share This With Your Friends