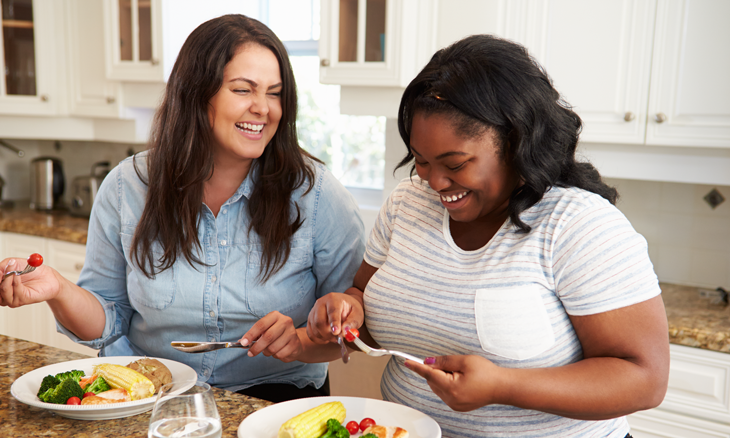 Virtual Bariatric Program Support Group
The success of surgical weight loss relies heavily on a patient's understanding of, and commitment to certain lifestyle changes. Bayhealth's Bariatric Program Support Group welcomes both pre-operative and post-operative surgical weight loss patients as well as their families, friends and support persons. The meetings offer a secure and comfortable forum to ask questions, share concerns and celebrate victories. They're also a great place to gain support from patients going through similar experiences and to learn about the changes and challenges that often accompany weight loss surgery.
Due to COVID-19, the in-person support groups are currently on hold. However, our dedicated Bayhealth Bariatric Program now offers free virtual support groups online via Webex. Call 302-430-5454 for more information. Each month's support group topic is listed below.
January: Goals & Resolutions

February: Measuring Success without the Scale

March: Psychological Adjustment — How to Cope

April: Exercise Expectations — The Other Half of the Equation

May: Vitamin and Nutrition Guidelines

June: Plastic Surgery — Body Remodeling

July: Fun WLS Support Group Activities

August: Success Habits of the WLS Patient

September: Food and Mood — Portion Control

October: Brainstorming Group "Favorites" List

November: Name one good thing. Name one bad thing.

December: Strive to Succeed — Boundaries