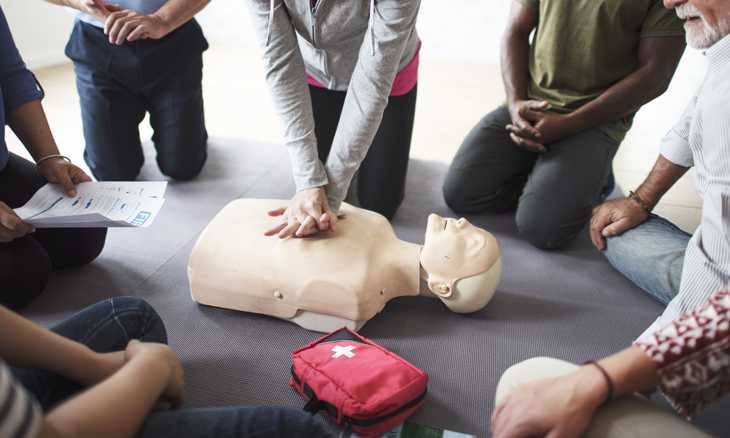 Heartsaver Friends & Family CPR
This course is designed for people who want to learn cardiopulmonary resuscitation (CPR) but do not need a CPR course completion card to meet a job requirement. It is ideal for community groups, new parents, grandparents, babysitters, and others (age 14 and over) interested in learning how to save a life.
Participants are required to purchase the latest edition of the AHA Heartsaver First Aid CPR AED Student Workbook to bring to class.
Dates Offered:
December 13, 2022
Time:

4:30 PM - 6:30 PM

Location:

Bayhealth Education Department - Conference Room

208 W. Water St. Dover, DE 19901

Get Directions
March 09, 2023
Time:

4:30 PM - 6:30 PM

Location:

Bayhealth Education Department (Conference Room)

208 W. Water St. Dover, DE 19901

Get Directions
June 07, 2023
Time:

4:30 PM - 6:30 PM

Location:

Bayhealth Education Department (Conference Room)

208 W. Water St. Dover, DE 19901

Get Directions