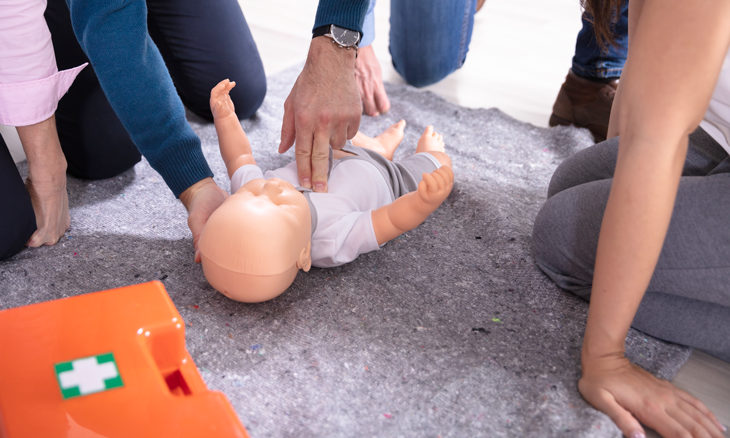 Heartsaver Pediatric CPR/First Aid
This course is designed for non-healthcare providers in the community. It will review the steps of cardiopulmonary resuscitation (CPR) for children and infants and provides information on how to manage an injury of a child during the first few minutes of an emergency until professional help arrives. This class includes four core modules: first aid basics, injuries and illnesses, life-threatening emergencies, and the chain of survival.
The course is offered as a two-part program. Part I is an online program and Part II is held in the classroom. A course completion card is issued for this course with re-certification every two years.
Call the Bayhealth Education Department at 302-744-7135 for more information and/or to register. You will receive instructions on how to begin the online portion of the course upon registration.
Dates Offered:
October 05, 2023
Time:

4:30 PM - 6:30 PM

Location:

Bayhealth Education Department - Conference Room

208 W. Water St. Dover, DE 19901

Get Directions
Share This With Your Friends