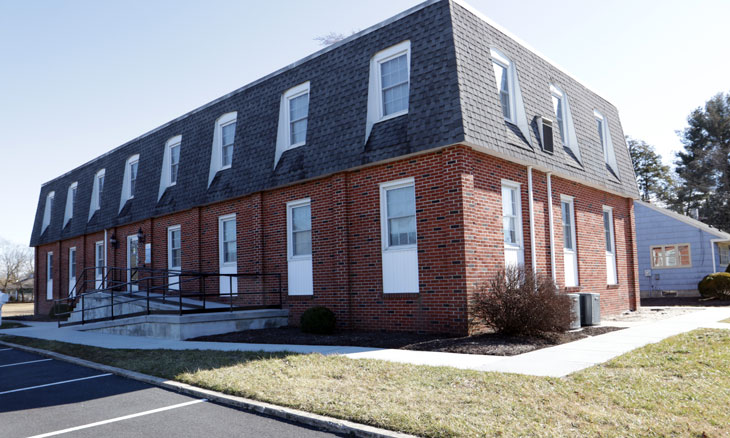 Share This With Your Friends
Bayhealth Heart & Vascular, Milford
Share This With Your Friends
Overview
Cardiovascular services to keep your heart healthy
At Bayhealth Heart & Vascular, your heart is our priority, and good heart health is the driving force behind all we do. With convenient locations in Dover, Milford and Smyrna, our cardiologists are committed to keeping the communities of Southern and Central Delaware heart healthy. We offer a wide range of services to ensure thorough and comprehensive cardiac care. Through diagnoses, treatment and prevention, our cardiologists are your long-term partners in your heart health.
The cardiologists at Bayhealth Heart & Vascular offers a spectrum of cardiovascular services, including advanced subspecialty care, to treat those living with heart disease and other vascular disorders. With a commitment to innovation and clinical excellence in cardiovascular medicine, you can trust your heart health to our experienced team. As part of the Bayhealth Medical Group, Bayhealth Heart & Vascular has access to the full range of services available through Bayhealth.
Insurances
Bayhealth Heart & Vascular wants you to focus on your health instead of navigating the world of insurance. As part of Bayhealth Medical Group, we accept most major health plans, as well as Medicare and Medicaid. See the complete list of accepted plans.

At your visit, applicable copayments and fees for services not covered by insurance will be collected. Please call our office at 302-734-1414 if you have any questions.
Hours:
Monday
8:00 a.m. to 4:30 p.m.
Tuesday
8:00 a.m. to 4:30 p.m.
Wednesday
8:00 a.m. to 4:30 p.m.
Thursday
8:00 a.m. to 4:30 p.m.
Friday
8:00 a.m. to 4:30 p.m.
Services at this Location
Share This With Your Friends