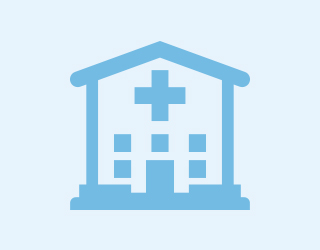 Share This With Your Friends
Polytech High School Wellness Center
Share This With Your Friends
Overview
High School Wellness Centers
Bayhealth's Wellness Centers provide Delaware's teenagers with health services in cooperation with each teen's family physician.

Located in area schools, the Centers work to meet the physical needs of today's adolescents, as well as their health education, nutritional, mental and emotional needs. Our wellness centers focus on prevention and promote positive physical and mental health.

For students under the age of 18, a parent or legal guardian must sign a Parental Consent Form, complete the Medical History Form and return both to the Wellness Center before the student may receive health care services. Services cannot be provided without a completed consent form.

The Wellness Center Advisory Board, made up of parents, students, faculty and healthcare providers, developed the services available at each school. Any student registered at a school with a Bayhealth-sponsored Wellness Center is eligible to become a member.
Students must have parental or legal guardian consent to use these services, which include:
Physical health - routine physical exams, sports or employment physicals, treatment of minor illnesses or injuries, immunizations, prescriptions for routine medications, family physician follow-up, diagnosis and treatment of sexually transmitted diseases and identification and referral for treatment of high-risk conditions.
Mental health - drug and alcohol counseling, self-esteem enhancement, stress and anxiety intervention, suicide prevention, individual and family counseling and referral services.
Nutrition - information on healthy eating, special diets, weight management and sports nutrition.
Laboratory tests - simple blood tests, throat cultures and pregnancy testing.
Education - programs to promote a healthy and safe lifestyle, including smoking prevention/cessation, individual and group health education, HIV and AIDS education, responsible decision making, healthy lifestyle habits and health promotion.
Services at this Location