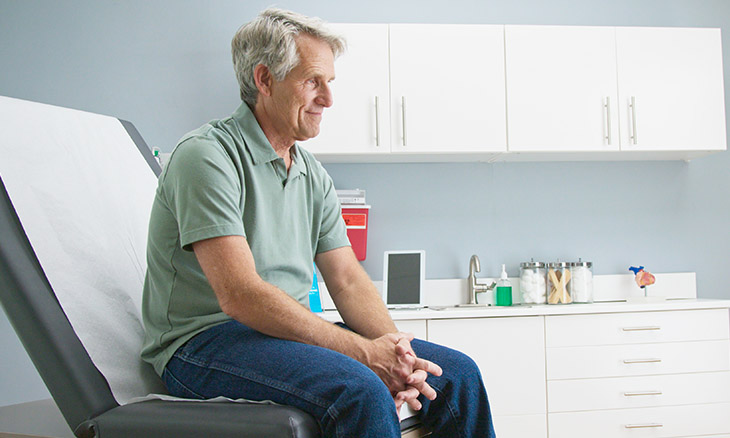 Three Reasons to Schedule Your Annual Wellness Visit
Preventive health services play a vital role in keeping people healthy. To help older patients not only prevent disease but detect any possible concerns early, Bayhealth is offering annual wellness visits to patients with Medicare Part B.

"Wellness visits help keep track of needed annual tests and vaccines as well as give us an opportunity to discuss habits and lifestyle choices with patients," said Bayhealth Primary Care, Milford Physician Preeti Gupta, MD. "When it comes to keeping our patients healthy, preventive services go a long way."

Here are three reasons why patients who have access to annual wellness visits should make an appointment with their doctor.
1. AS A BENEFIT UNDER YOUR MEDICARE COVERAGE, IT'S FREE.
Patients who have had Medicare Part B for more than 12 months get a free wellness visit once every 12 months.
2. PREVENTIVE SERVICES ARE INCLUDED IN YOUR VISIT
Annual wellness visits include a review of a patient's medical history, potential risk factors for depression and mood disorders, medications, and functional ability and level of safety. The appointment also includes routine examinations and screenings. Education, counseling and referral for other preventive services are provided along with the creation of a personalized healthcare and screening plan.
3. WELLNESS VISITS HELP PREVENT AND DETECT DISEASES EARLY.
Licensed Practical Nurse Susan Larimore says wellness visits keep patients on track for annual tests like mammograms and vaccines. "Doing your annual wellness visit gives you a chance to prevent an illness or catch a disease like cancer in its early stages," Larimore said.Annual wellness visits are different from routine physicals. Talk with your doctor about conducting an annual wellness visit. If you need a doctor you can visit Bayhealth's
Find a Doctor
page or call 1-866-BAY-DOCS.
Share This With Your Friends