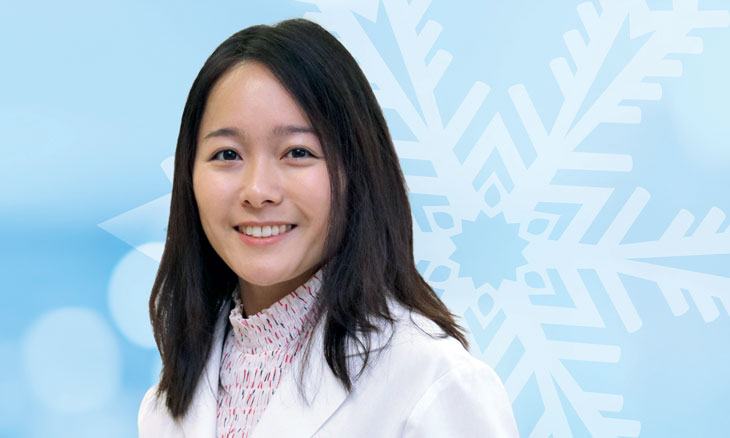 A Path Toward Winter Wellness
Winter ushers in cold temperatures, short days, gray skies, and long nights, which can throw you off your path to wellness. Bayhealth Primary Care, Smyrna's Mable Tsui, DO, provides seven tips for staying healthy and safe this season.
While the winter may feel long, taking these simple steps can make a big impact on your day-to-day life as we look forward to the spring to come.
Stay connected
"It's important to stay connected with family." Seniors may feel isolated, and more so if the weather's not cooperative. Dr. Tsui suggests using technology such as FaceTime or Zoom to visit with family. "It's important for mental health. Check on the elderly and talk to each other. It's possible to reach out, even following COVID precautions and CDC guidelines."
Wash your hands and get a flu shot
Make sure to wash your hands frequently and talk to your doctor about getting the influenza vaccine. Flu vaccination can reduce the risk of flu-associated hospitalizations.
Eat in moderation
Cold weather can cause a change in eating habits, with people gravitating toward heavier foods. "It's especially important for patients with diabetes or other comorbidities not to over-indulge. There are a lot of hidden calories, and indulgences — sweets and sauces — can add up."
Be safe at home
Be aware of weather forecasts and potential hazards. "Decrease your risk of falling by taking off wet boots when coming home, creating slip-proof paths and wearing shoes that grip."
Think about fire safety
Use fireplaces safely and burn candles for a short duration. Install a smoke detector and test batteries.
Be active
"Go out for a walk and try not to sit for long periods." Even simple things, such as parking farther from an entrance, can offer an opportunity to be active. "Consider walking, dancing, swimming, cycling, or participating in an exercise program." Check with your primary care physician before trying anything new.
Get a good night's sleep
Avoid electronics at night. "Activity during the day leads to better sleep at night."
Visit Bayhealth.org/Find-A-Doctor or call 1-866-BAY-DOCS (229-3627) to find a primary care physician or specialist that fits your needs.
Share This With Your Friends