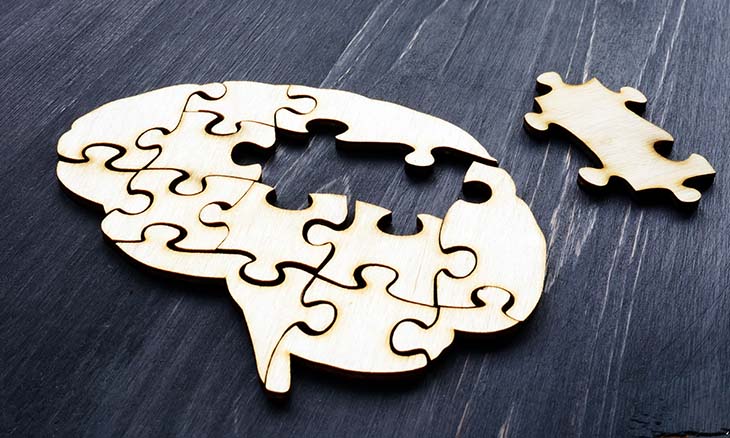 Healthy Aging, Mental Health, Neurosciences
Healthy Habits to Prevent Dementia
The human brain is the most complex of organs. Given that brain diseases such as Alzheimer's and other types of dementia are on the rise and are among the leading causes of disability and death, it's important to take steps to keep your brain healthy. Bayhealth Vascular Neurologist
Ali Sheharyar, MD
, shares insight on the similarities between brain and heart health while offering advice on giving this essential organ what it needs to avoid disease.
Many of the factors that put people at risk for brain diseases, including dementia and Alzheimer's, are the same as those for heart disease and stroke. The most common of these are: family history; high blood pressure; high cholesterol, especially high LDL or "bad" cholesterol; diabetes; obesity; smoking, including exposure to secondhand smoke; a sedentary lifestyle; and living in urban areas where air pollution is higher.
Dr. Sheharyar said that often, what hurts the heart also hurts the brain. Because the risk factors start affecting people by mid-life, taking preventive steps early on is key to maintaining brain health. "Managing or reducing risk factors is the only proven way to prevent dementia in the long run. Taking control of your blood sugar or hypertension is very important. There's also evidence that long-term use of statins can protect against it," said Dr. Sheharyar. "Once symptoms of dementia begin, there is far less that can be done, except possibly slowing the process."
Dr. Sheharyar advises at least 30 minutes of aerobic exercise at least two to three times per week, with walking being the best. The Mediterranean diet offers the most benefits for the brain. This consists of green vegetables, fruits, fish, poultry, beans, nuts, seeds and olive oil, with minimal amounts of red meat. Foods high in omega-3 fatty acids as well as antioxidant-rich foods like berries are particularly good for brain health.
Research has shown other protective factors which tend to keep dementia away, such as having strong social connections with family and friends, and doing cognitive training like crossword puzzles, sudoku and other exercises that stimulate the brain, explained Dr. Sheharyar. "The term 'use it or lose it' stands true for your brain."
Visit
Bayhealth.org/Neurosciences
page to learn more about Bayhealth's Department of Neurology team that provides care for a range of brain and nervous system conditions, including
stroke
.
Share This With Your Friends