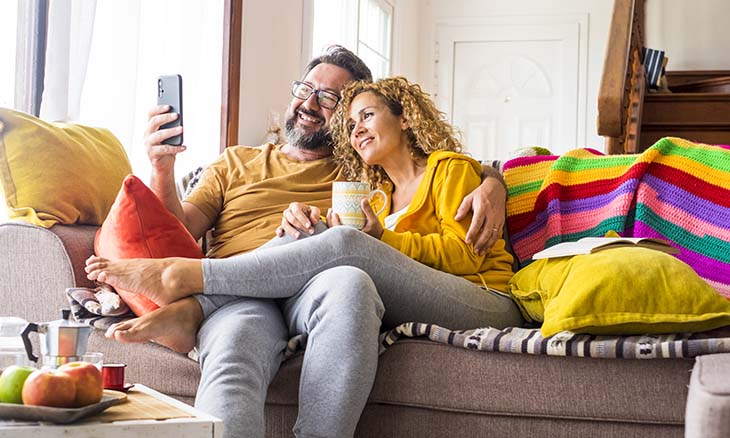 A New Age for Colorectal Cancer Screenings
Many people shy away from colorectal cancer screenings because of what they've heard about others' experiences. But testing methods and preparation for the most common type of screening — colonoscopy — have changed in recent years. Colorectal cancer screening recommendations also changed earlier this year.
One of the most notable changes is that regular screenings should begin at age 45 instead of 50 for those at average risk of colorectal cancer. Bayhealth Gastroenterology Nurse Practitioner
Tiffany Edwards, DNP, APRN, FNP-BC
, answers some common questions about the new screening guidelines.
Why did the screening recommendation change from age 50 to 45 for those at average risk of colorectal cancer?
A greater number of younger people are being diagnosed with colorectal cancer. According to the American Cancer Society (ACS), research has found that while the rate of diagnosis has declined in those ages 65 and older, the rate for those in the younger age groups of 20-39 years old and 40-54 years old has been increasing for some time. The ACS reported in 2020 that about 18,000 or 12 percent of colorectal cancer cases would be diagnosed in people under age 50.
How do I know if I'm at average risk or high risk of colorectal cancer?
Those at average risk of colorectal cancer don't have any of the following high-risk factors: a strong family or personal history of colorectal cancer or certain types of polyps, a personal history of ulcerative colitis or Crohn's disease, a family history of Lynch syndrome or adenomatous polyposis syndrome, or a personal history of radiation treatment for previous cancer in the pelvis or abdomen. If you do have any of these high-risk factors then you may need a colonoscopy before age 45.
What else should I know about colorectal cancer screening recommendations?
The ACS recommends that those at average risk who are in good health and with a 10-year life expectancy continue having colorectal cancer screenings until age 75. Those who are ages 75-85 years old should discuss if they need to continue screenings with their healthcare provider. After age 85, colorectal cancer screenings aren't recommended.
What are the colorectal cancer screening options?
There are several options, including stool based tests and visual exams of the colon. Stool based tests include fecal immunochemical tests (FIT), fecal occult blood tests (gFOBT) and stool DNA tests. The FIT or gFOBT tests are performed every year and the stool DNA tests are done every three years. Visual exams of the colon include colonoscopy, CT colonography (also called virtual colonoscopy), or flexible sigmoidoscopy. However, if there are any abnormal results from the stool based tests or other visual exams then you may need a follow-up colonoscopy.
How do I set up a colorectal cancer screening?
Screenings can be done by a gastroenterologist, general surgeon, or colorectal surgeon and can be scheduled through Bayhealth. In the case of a colonoscopy, you will also need a consult. During the colonoscopy consult, you will be seen by a physician, physician's assistant, or nurse practitioner who will review your medical history, medications, any prior colonoscopy findings (if applicable), and family history. Immediately following the visit, you will speak with a surgery scheduler who will assist you in finding a date for your colonoscopy, and you will be given written directions for the diet and bowel prep you need to do the day before your colonoscopy.
Don't Delay: Set up a Screening Today
Visit
Bayhealth.org/Colorectal-Screening
to learn more about colorectal cancer risk factors and screenings. If you need help setting up a colorectal cancer screening, call Bayhealth Lung and Colorectal Nurse Navigator Trina Turner at
302-744-6831
. You can rest assured that Bayhealth's facilities are COVID safe, and we're here and ready to help you take control of your health.