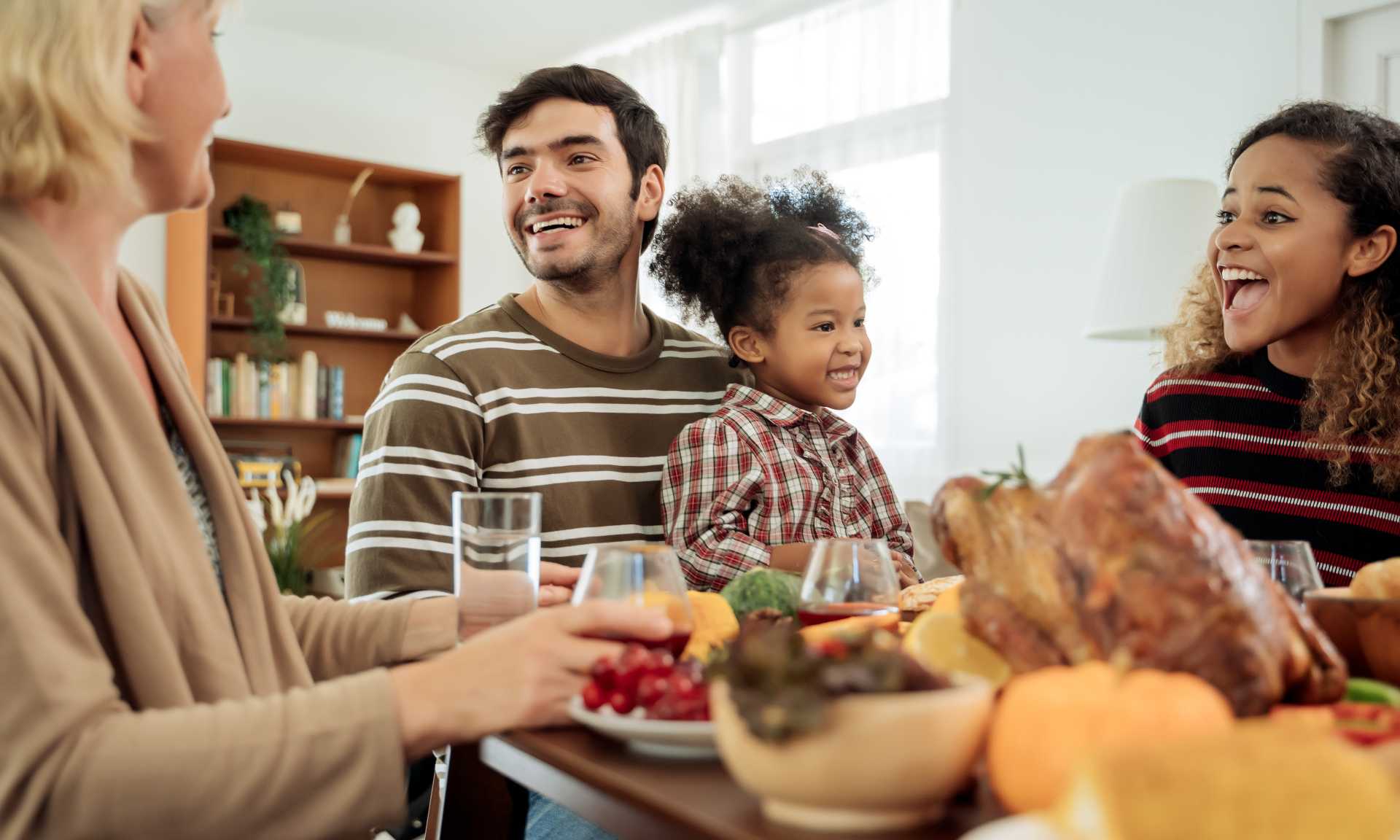 Safely Celebrating the Most Wonderful Time of the Year
The holiday season is upon us and for some, it's considered the most wonderful time of the year. If you're choosing to celebrate the holidays by getting together with loved ones, the good news is that there are ways of making gathering safer. It's important to remember you may be gathering with people who are more vulnerable. In addition to continuing the practices of hand-washing, mask wearing, and social distancing, Bayhealth Occupational Health Medical Director
Parvathi Somasundaram, MD MPH
, offers additional advice on how to protect your health and those around you.
Establish ground rules. Let friends and family know when you have concerns. The goal is for everyone to have a safe and happy gathering. Most importantly, don't attend or host gatherings when you don't feel well.


Consider virtual gatherings to include those who may not be able to attend in person for health reasons. One thing COVID-19 has taught us, is the true impact that technology has on keeping us connected with our loved ones, when it may be safer to not be in person. There are many fun ways to celebrate the holidays virtually. Such as a virtual baking contest, tree decorating contest, holiday card decorating and much more!


Get vaccinated. One of the best ways to avoid contracting or spreading COVID-19 is by getting fully vaccinated and receiving a booster dose. People who have a condition or are taking medications that weaken their immune system may not be fully protected even if they are fully vaccinated. They should continue to take all precautions, including wearing a well-fitted mask. Keep in mind, it's also flu season, so be sure to check that box as well. This may help to protect loved ones that are immunocompromised or not eligible for a COVID-19 vaccine, such as young children.

Get tested. If you are unvaccinated get tested regularly. If you are vaccinated, there is no harm in getting tested, especially if you are feeling sick. "It's best to be sure and safe," said Dr. Soma. "An early COVID-19 diagnosis may make you a candidate for monoclonal antibody infusions."


Wear a mask. If you are fully vaccinated, to maximize protection from the Delta variant and prevent possibly spreading it to others, the CDC recommends, wearing a mask indoors in public if you are in an area of substantial or high transmission. If you are not fully vaccinated consider wearing a mask in crowded outdoor settings and for activities with close contact with others.


Travel safely. This time of the year is the busiest for traveling—patience is key! If you and your loved ones are traveling this holiday season, get tested before and after your travels.
No matter where you spend your holiday, Bayhealth wishes you a safe season. Visit
Bayhealth.org/Find-A-Doc
to find a physician to meet your needs.
Share This With Your Friends