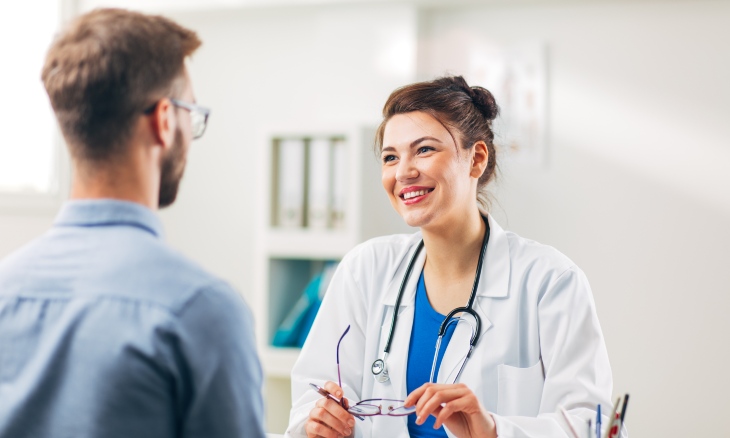 Seven Questions to Ask Your Primary Care Physician About Heart Health
At Bayhealth, we encourage all our patients to be proactive when it comes to communicating with their medical care team. Preparing a list of questions to ask before scheduled appointments can help ease concerns and make you feel more confident about your health.
Here is a list of suggested questions to be sure to ask your Primary Care Physician regarding your heart health:
1. What is my risk level based on my family history and my personal risk factors?
2. Is my blood pressure normal? If not, how can I improve it and how often should I check it?
3. How is my current cholesterol level affecting my heart health?
4. Do I need any other tests to determine my heart health and how often should I have them?
5. Do I need to lose weight to prevent heart disease?
6. What level of exercise is right for me to improve my heart health?
7. What else can I be doing for prevention and to strengthen my heart?
Print these questions, take a picture of them, or create your own list and be sure to take it with you on your next trip to your providers' office.
Visit
Bayhealth Primary Care
to find a Primary Care Physician near you.
Share This With Your Friends